Elevate is a nonprofit organization that works nationally and is headquartered in Chicago. We currently deliver the vast majority of our programs and services across the states highlighted below. As we pursue our mission of a just and equitable world in which everyone had affordable heat, power, and water in their homes and communities, we are growing nationally – expanding the reach of our programs, services, and research in collaboration with partner organizations.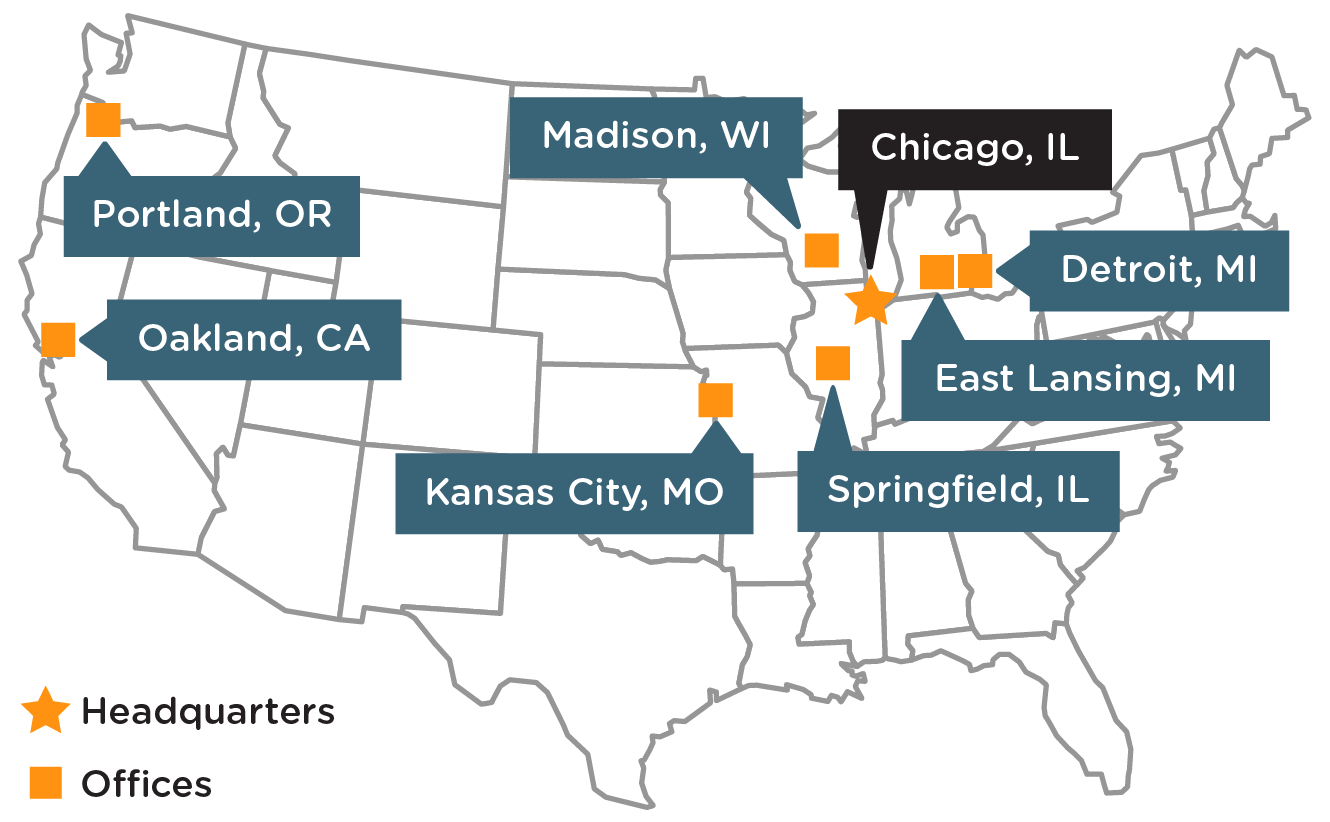 A Snapshot of Our National Work
We worked with the City of Iowa City to develop a climate action plan, establishing a series of actions to reduce emissions in to meet Iowa City's climate goals. Elevate in Iowa City.
We work with our partners in Oregon to help affordable multifamily building owners reduce operating costs through energy and water efficiency measures. Elevate in Oregon.
We studied Michigan's low-income residential and nonprofit sectors to quantify the opportunity for energy use reduction through energy improvements. Elevate in Michigan.
We worked with partners in Delaware to launch the Energize Delaware Affordable Housing Program, helping multifamily building owners implement energy efficiency and renewable energy upgrades. Elevate in Delaware.
Stay Connected
Join our email list for news and updates.