Workforce and small business development opportunities in energy efficiency and solar energy jobs are rapidly increasing on a local, state, and national level. Elevate works to ensure that everyone is able take advantage of those opportunities.
We develop networks of support for people who have traditionally been underserved or left out of the clean energy economy. To do this, we collaborate with local community partners to provide access to training, resources, and jobs to ensure an equitable, inclusive, and high-caliber clean energy workforce.
Our work centers on diversity, equity, inclusion, and local community building. These pillars drive every aspect of our programs from design stage to program completion through ongoing contractor engagement.
Contractor Accelerators
Elevate's Contractor Accelerators are designed to help remove the barriers that prevent developing and diverse contractors from entering the clean energy economy.
Each Accelerator is developed for a select group of contractors and tailored to a specific location and market, such as solar or electrification. Elevate works closely with local utilities, municipalities, trade organizations, and technical experts on thoughtful design to make the program effective for the area. Accelerators can last about six-to-eight weeks and may consist of:
Weekly group classroom training (both in-person and virtual)
O

ne-on-one collaboration with each contractor to develop a growth plan tailored to their business and individual needs

Support and training covering accounting, branding, marketing, accessing capital, hiring talent, technical skills training, obtaining diversity certifications, and more

Mentorship opportunities with local businesses

Access to professional networks job opportunities

Ongoing support after the Accelerator
This model has been implemented with our partners in cities across the U.S., including Chicago and Peoria, Illinois; Portland, Oregon; Kansas City, Missouri; Dane County, Wisconsin; and Detroit, Michigan.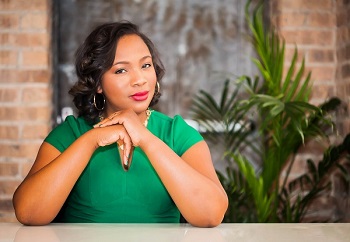 What I value more than anything is the network and the quantity of project opportunities that are being presented to alumni of the Accelerator program in the renewable energy industry.
Clean Energy Jobs Training Programs
From 2018-2021 Elevate administered the Solar Jobs Training Program in Chicago and Marion, Illinois with partners Millennium Solar Electric Training Academy, Lutheran Social Services of Illinois (LSSI), and GRID Alternatives. The program provided classroom training and hand-on solar PV installation training for people living in environmental justice communities, returning citizens, and foster care alumni. Over 90% of students completed the program, and over 70% of graduates were placed into jobs.
From this work, Elevate has expertise as consultants on equity and program design and implementation for workforce development in clean energy and water.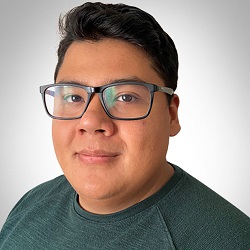 I earned my OSHA-10 and NABCEP PV Associate certifications through the program. Having those two really adds to your value.