A Partnership to Serve Oregon Multifamily Building Owners
Elevate Energy is headquartered in Chicago but our impact extends well beyond the state of Illinois. As part of our New Markets Initiative, we're working across the country to accelerate the growth of innovative energy, water, health, and community programs. We currently have offices in Springfield, Illinois; Columbus, Ohio; East Lansing, Michigan; Kansas City, Missouri; and, most recently, in Portland, Oregon.

We're excited to partner with New Ecology, Inc. and the Network for Oregon Affordable Housing (NOAH) to help affordable multifamily building owners in Oregon reduce operating costs through energy and water efficiency measures. It's a unique partnership—as mission-driven organizations, New Ecology, Elevate Energy, and NOAH are committed to leveraging shared expertise to meet the needs of building owners and help preserve Oregon's affordable multifamily housing stock. Collectively, our team has upgraded nearly 200,000 units, helping owners reduce operating costs and create healthier, more comfortable, and more resilient homes for tenants. Now that's smarter energy use for all!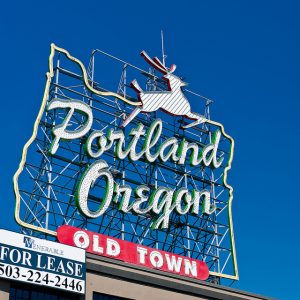 We're also excited to introduce James Donnelly, a Senior Project Manager at Elevate Energy. James has a background in architecture and building science paired with a keen desire to improve the performance and resiliency of buildings. He's based in Portland and will be a key point of contact for anyone interested in a no-cost and customized consultation on our Oregon services. You can reach James at james.donnelly@ElevateNP.org, download an Oregon partnership fact sheet, or fill out a form when you're ready to start saving.
No-Cost Predevelopment Services in Oregon (Because the Sooner, the Better)
Right now, we're offering Oregon developers a suite of predevelopment services at no cost to reduce energy use and improve the health, comfort, and resiliency of a single building or an entire portfolio. Thinking through energy and water efficiency measures at the earliest stages of project planning will maximize long-term benefits. Some of our predevelopment services include:
Energy and water assessments
Renewables or certification feasibility
Integrated design charrette facilitation
Other Services to Reduce Operating Costs in Oregon
Whether your project is in the process of refinancing, between refinance periods, or is new construction, we provide a full range of customized services, including energy assessments and assistance with obtaining utility incentives. We have expertise in regulatory requirements and can also assist in securing building certifications, such as LEED certification, Passive House Institute US, and Earth Advantage.
Seamlessly Navigate Green Development
We know that the building design and development process is complex and fast-moving. Our building services will help owners manage and implement the right energy and water efficiency systems, from design to construction.
Design specifications review
Green certification project management
Energy modeling
Commissioning
Improve Building Performance for Comfort and Efficiency
Operating and maintaining properties for water and energy efficiency is critical to the long-term fitness of a property. It also leads to happier, more comfortable occupants and lower turnover.  Through our portfolio management services, Elevate Energy and New Ecology can help owners with:
Operations and maintenance process consultations
Benchmarking
Energy and water assessments
Ordinance compliance
ENERGY STAR® certification
Financing and utility rebate support
As we pursue our mission of smarter energy use for all, we are growing nationally—expanding the reach of our programs, services, and research in collaboration with partner organizations. Please help us spread the word and share this blog post with your friends and networks in Oregon.