The Community Resource team is committed to partnering with residents and communities to make informed energy choices through grassroots education. We want to help you and your neighbors learn how to save on your energy costs and make your home more comfortable.
You can connect with our Community Resource team however works best for you!
Call us at 833-204-1992 to talk to someone on the team
Join us at our next community event
Like us on Facebook to chat with the team on Facebook Live
Follow us on Instagram for energy saving tips and tricks
Get To Know Our Team
Who is Elevate and what do we do? Get to know Elevate and our Community Resource Team in this short video.
Volunteer With Us!
Our volunteers work with the Community Resources team to engage with local communities and bring the benefits of clean and efficient energy to people who need it most.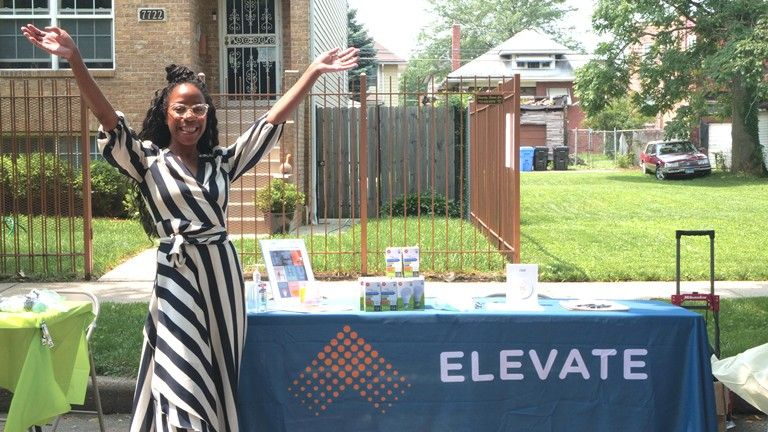 Resources