Helping Delaware Families Save with Energy Efficiency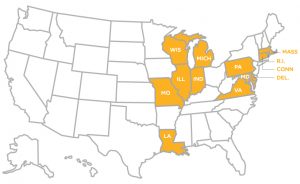 Our roots trace back to implementing energy efficiency initiatives in low-income Chicago communities to preserve affordable housing and reduce energy burden on working families, and we're extremely proud of where we started. Over time, we've discovered that our services could help families all over the country, and have since partnered with other organizations in cities nationwide to set up programs like ours. Since 2014, Elevate Energy and partners have upgraded over 4,500 units in Connecticut, Delaware, Indiana, Louisiana, Missouri, Michigan, Maryland, Pennsylvania, and Rhode Island.
In line with that work, we recently partnered with the Delaware Sustainable Energy Utility (DESEU) and New Ecology, Inc. to launch the Energize Delaware Affordable Multifamily Housing Program. The program will help multifamily building owners identify, plan, and implement energy efficiency and renewable energy upgrades in existing buildings and new construction projects.
The Affordable Multifamily Housing Program will allow applicants to take advantage of deeply-subsidized energy assessments, financial incentives, and low-interest loans to improve building performance while reducing energy use.
A neat additional feature of the program is that, when feasible, the program will support design and installation of renewable energy systems and water-saving measures will also be eligible.
Multifamily energy efficiency programs like this have wide-ranging benefits, from reduced energy use and utility costs for owners and tenants and more comfortable, healthier living environments for low-income residents, to additional non-energy benefits like reduced stress on tenants from paying high utility bills, reduced maintenance costs for building owners, and reduced financial losses from rental vacancy.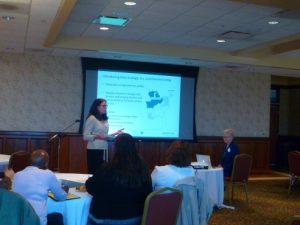 At the press event to announce the program, Elevate Energy Chief Program Officer Abby Corso explained how excited we are to bring energy savings to Delaware families: "The benefits of energy efficiency should reach everyone, particularly energy burdened low- and moderate-income families. We've preserved more than 30,000 affordable housing units across the nation, and we're [thrilled to continue that work in Delaware]."
Interested in applying? Applications are available on DESEU's website.