Visible Value for High Performance Homes in Real Estate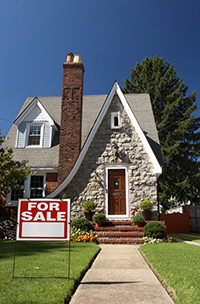 Often, when homeowners make improvements to an existing house, the most important aspects of home performance – including safety, comfort, energy efficiency, durability, and environmental impact – are invisible during key steps of any home sale or refinance transaction. One result is that energy efficiency investments are overlooked or inaccurately valued at the time of a home sale.
The Value for High Performance Homes campaign is about creating the infrastructure for the high performance home real estate transaction so that energy efficiency upgrades are transparent to the market – encouraging their fair value. The campaign is a group of real estate, appraisal, and energy efficiency professionals working together to remove barriers and demonstrate the value of energy efficient homes – if you're involved in this area, you should follow the campaign.
The best way to get started is to sign up for our monthly alert. We have a great roundup planned for January – what an excellent way to start 2015:
First, we see significant progress toward incorporating high performance home data into the appraisal process. A groundbreaking collaboration between two major players brings renewed focus on an important but underused appraisal tool – the Green and Energy Efficiency Addendum. Also of note, builders in a green certification program will now receive a partially-filled Addendum for every certified single family home, further contributing to fair and consistent valuation of green features. We're also excited to see progress for a critical home energy auditing standard that provides auditors, contractors, and energy efficiency programs with a consistent point of reference on the "what" of the home energy auditing process. Finally, a landmark report brings it all together by showing that home buyers consistently have been willing to pay more for a certain type of high performance home.
Sign up to be sure to get January's alert delivered straight to your inbox. Follow the conversation on Twitter at #VisibleValue.