Get Real Estate CE Credits, Boost Your Business, and Support Renewable Energy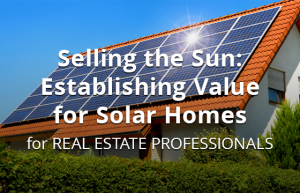 A lot has been happening at the intersection of residential energy efficiency and real estate. Much of this recent activity is focused on residential solar photovoltaic (PV) installations.
The number of households with these systems in the U.S. is growing, now at over one million. By 2020, this number is expected to reach four million. Yet, for many real estate professionals, solar remains a new frontier.
In an effort to close the knowledge gap, Elevate Energy, with the support of the U.S. Department of Energy SunShot Initiative, launched an online course, Selling the Sun: Establishing Value for Solar Homes, to help real estate professionals understand and value solar PV systems.
Just Announced: Continuing Education Credits Available for Some States
For our real estate readers out there, we know that you likely need continuing education (CE) credits to maintain your license in your state. Why not select a course that gives you three credits and a serious market edge at the same time?
CE credit for Selling the Sun is now available in California, Colorado, Florida, Hawaii, Illinois, Michigan, Missouri, Nevada, Oregon, and Virginia. Agents who complete the three-hour course will be able to communicate the value of solar installations to homeowners, homebuyers, and appraisers. They'll also know what questions to ask, how solar PV installations affect the sale of a home, and how to identify installations on a multiple listing service.
There's a clear environmental impact, too. Once solar PV installations are consistently and accurately valued and investment increases, so too will growth of clean energy nationwide—something we're particularly excited about at Elevate Energy.
To celebrate the launch of CE credits, we're offering a 15% discount off the total cost ($39) of the course for those that register by June 30. Use the code: ELEVATE05252018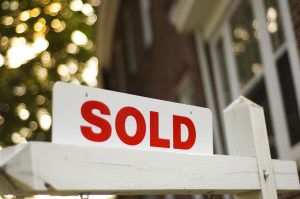 How the Course Helped REALTORS Get Solar Smart
In an earlier post, we shared a story from Michael Brannon, a REALTOR® at Coldwell Banker Bain in the state of Washington. Michael was compelled to take the course because he believes we can reduce our impact on the earth. "I want to be a part of promoting alternative energy sources," he said. Turns out, it's helping his business at the same time.
"Your eyesight focuses on what your mind's eye is focused on, like when you're shopping for a particular type of car and then all of a sudden you see that model everywhere," Michael said. "Well, now I see so many houses that have solar panel installations, whereas before they didn't seem to register."
Alexis Brausa, a National Association of REALTORS® Green Designee in Texas, sought enhanced training to effectively convey the value of solar PV systems to her clients. "This course provided the necessary training I needed to allow me to represent clients with confidence," Alexis said. "It not only taught the fundamentals and value proposition of a solar PV system, but it also explained it in terms that make sense to a real estate professional."
"Real estate professionals have the unique opportunity to be catalysts for the adoption of clean energy," Alexis said. "Now we have the training to become trusted solar advisors for our clients."
Reach out to Pamela Brookstein at Pamela.Brookstein@ElevateEnergy to learn more or register for the course today to take advantage of the 15% discount.