A Guide to the Future Energy Jobs Act: Find the Right Program for You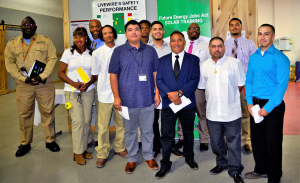 The Future Energy Jobs Act (FEJA) is strengthening the Illinois economy by taking important steps toward our state's clean energy future. We're particularly excited about FEJA's expansion of existing utility energy efficiency programs, its emphasis on community solar, and the job training provisions that ensure underserved communities will benefit.
FEJA is one of the most significant and monumental energy laws in Illinois. As such, it can be difficult to understand the many programs and projects available to you. To that end, we're sharing a few opportunities that you can explore today to tap into the real benefit and impact we expect FEJA to bring to our state and our communities.
ComEd Energy Efficiency Program for Nonprofit Organizations
Who is it for? While ComEd's Business Energy Efficiency Program serves all commercial customers, our role is to help 501(c)(3) nonprofit organizations participate. We regularly work with childcare centers, social service agencies, community organizations, independent schools, houses of worship, and arts organizations, to name a few.
What is it? ComEd, in partnership with Elevate Energy, offers a variety of services and incentives to make energy efficiency improvements more accessible to organizations.
What are the benefits for my organization? There's no cost to participate and the savings potential can be great. Depending on the size of your organization, you may qualify for a free on-site facility assessment and a prioritized list of recommendations. The assessments often uncover no-cost opportunities to save money instantly. All participants are eligible for ComEd incentives to buy down the cost of energy upgrades, which may include LED lighting and controls, efficient motors, HVAC system tune-ups and replacements, and programmable thermostats.
Where do I get more information? Complete a nonprofit organization application or give us call us at 773-906-5136.
#FEJAInAction: We're currently working with Easterseals Machesney Park, which provides services so people with disabilities can live, learn, work, and play in our communities. We've helped Easterseals implement several lighting and controls improvements that will reduce overhead costs by an estimated $16,000 per year so they can instead focus resources on their critical role in our community.
Clean Energy Jobs Accelerator
Who is it for? The Clean Energy Jobs Accelerator is for individuals that have to date been underserved. This includes people who have graduated out of the Illinois foster care system; returning individuals; diverse contractor businesses that are owned by women, minorities, veterans, and disadvantaged individuals; and low-income communities that are disproportionately impacted by environmental hazards.
What is it? The accelerator is an initiative to train individuals for jobs in the clean energy economy and to help existing contractors grow their businesses. It brings together established energy business owners, technical experts, and industry specialists to support the development of a diverse, inclusive, and quality energy contracting community.
What are the benefits if I participate? Graduates of the accelerator will be able to navigate the growing solar and energy efficiency marketplace in Illinois, access and successfully work on utility energy efficiency projects or solar installations, and build their network and grow their energy business or professional network. We also offer a series of workshops to increase the knowledge and development of contractors.
Where do I get more information? Fill out a Clean Energy Jobs Accelerator form or give us call us at 773-269-4037.
#FEJAInAction: Alongside partners, community members, elected officials, and students from a local Clean Energy Jobs Accelerator solar training program, we installed one of the first community solar systems under FEJA in Bronzeville, Illinois.
Income-Eligible Multifamily Energy Efficiency
Who is it for? Qualifying multifamily properties must be located in ComEd, North Shore Gas, or Peoples Gas territories and meet specific income guidelines.
What is it? This program offers free property assessments to identify energy-saving opportunities as well as incentives for larger capital projects, such as HVAC upgrades. Building owners or managers who participate will also receive installation of free high-efficiency products in residential units, common areas, and exterior spaces. Improvements may include ENERGY STAR®-certified LEDs, programmable thermostats, advanced power strips, boiler tune-ups, and weatherization services.
What are the benefits for my multifamily building? Improving the energy efficiency of your building will lower your operating costs and help preserve healthy and affordable housing options in our communities.
Where do I get more information? Complete an Income-Eligible Multifamily Energy Efficiency form or call 855-993-0940.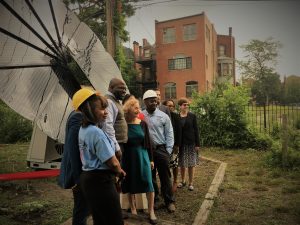 These programs and stories are evidence that FEJA is working in our state, and this is just the start. We'll continue to share other beneficial FEJA programs and document the milestones on our path to a strong and clean energy economy in Illinois. Stay tuned for an upcoming announcement about exciting new solar programs! Follow the transformation at #FEJA and #FEJAInAction. We also recommend this helpful resource from Citizens Utility Board on even more energy efficiency incentives.