Our New Research Study Will Help Chicagoans with Asthma Breathe Easy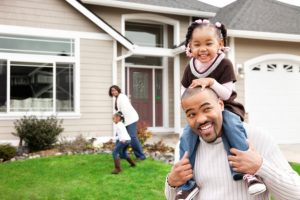 Do you, or another adult in your home, have asthma? Your home could be part of the Breathe Easy Project, a two-year study on respiratory health and home air quality we're leading with the Illinois Institute of Technology. By participating in this study, your household could earn $310 or more, and you'll receive a ventilation system to improve indoor air quality at no cost. You'll have to complete brief surveys and make your home available for air quality testing.
"We're excited to give homeowners suffering with asthma a unique opportunity to address the indoor air quality issues in their home," said Elevate Senior Healthy Homes Specialist, Amanda Gramigna. "We know that poor indoor air quality can trigger asthmatics and lead to repeated medical need, and improved ventilation systems are much more energy efficient as well, creating energy cost savings in addition to health benefits."
It's easy to participate: we will install a ventilation system in your home to improve indoor air quality. One adult from each household will complete surveys about health, which will include questions about your general health and your household. Then, fill out a brief monthly survey for the next two years about your health. We'll call to remind you to fill out the surveys and be available to answer any questions. We'll visit a few times over the two years to take air quality measurements. And that's it!
Participation is limited, so please contact us at 312-453-0902 for more information.
For more information, check out the program flyer and FAQs here. Presione aquí para más información en Español.