Be Like Mike: Hourly Pricing Slashes the Cost of EV Charging
When Lockp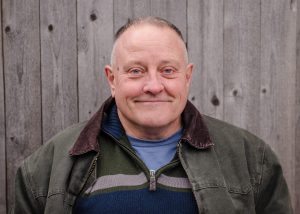 ort, Illinois resident Mike McMahon wanted to lower the cost of his daily commute, he bought an electric vehicle (EV). His next move was to join ComEd's Hourly Pricing program, which provides access to real-time wholesale electricity prices so participants can take advantage of lower electricity prices when they shift their usage.
EV owners like Mike are an especially good fit for Hourly Pricing, which allows them to slash the cost of charging their cars by plugging in during off-peak or lower-priced hours.  Typically, hourly prices dip at night, when the majority of EV owners charge their vehicle. Wholesale electricity prices sometimes even fall below zero – so EV owners could actually get paid to charge their vehicles.
"Our vehicle's onboard timer is set for midnight every day, when the cost of electricity is lowest," said Mike, who drives his Nissan Leaf sixty miles roundtrip to the Edward Hines Jr. VA Hospital in Hines, Illinois, where he works as a building supply supervisor.
Energy-wise, Mike said the cost of his commute is just pennies per day. "Most times we pay next to nothing to fully charge our car."
In fact, an analysis of 2013 data by Elevate Energy found that EV owners could have cut the cost of charging a car by as much as 45 percent b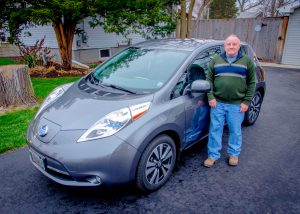 y switching from ComEd's fixed-rate option to Hourly Pricing.
Hourly Pricing offers an array of tools and support – including a mobile app, an online price feed, price alerts, and an expert help center – to make it easy for participants to shift usage to times when prices are low.
While charging their car was the main motivation for joining Hourly Pricing, Mike and his wife also save money by doing laundry and running their dishwasher when hourly electricity prices are low.
Mike, a former member of the U.S. Naval Construction Forces, known as Seabees, said he loves Hourly Pricing and has recommended it to many friends and family members.
Ready to see if you're a good fit for Hourly Pricing? Learn more at https://hourlypricing.comed.com/ or call the program experts at 888-202-7787.