Solve the Mystery of High Winter Utility Bills in Your 2-4 Unit Apartment Building (Hint: Your Windows Might not be the Primary Suspect)
Liz Vogel replaced the windows and updated the heating system in her 2-4 unit building in Logan Square. But she still noticed that parts of her home were not staying warm in winter. So she set out to solve the mystery of the missing heat. She saw icicles hanging from her roof, and that was a clue that pointed to where heat was escaping. The presence of these "ice dams" meant that Liz was paying to heat her roof and melt the snow instead of heating her home. Heat was escaping through the roof.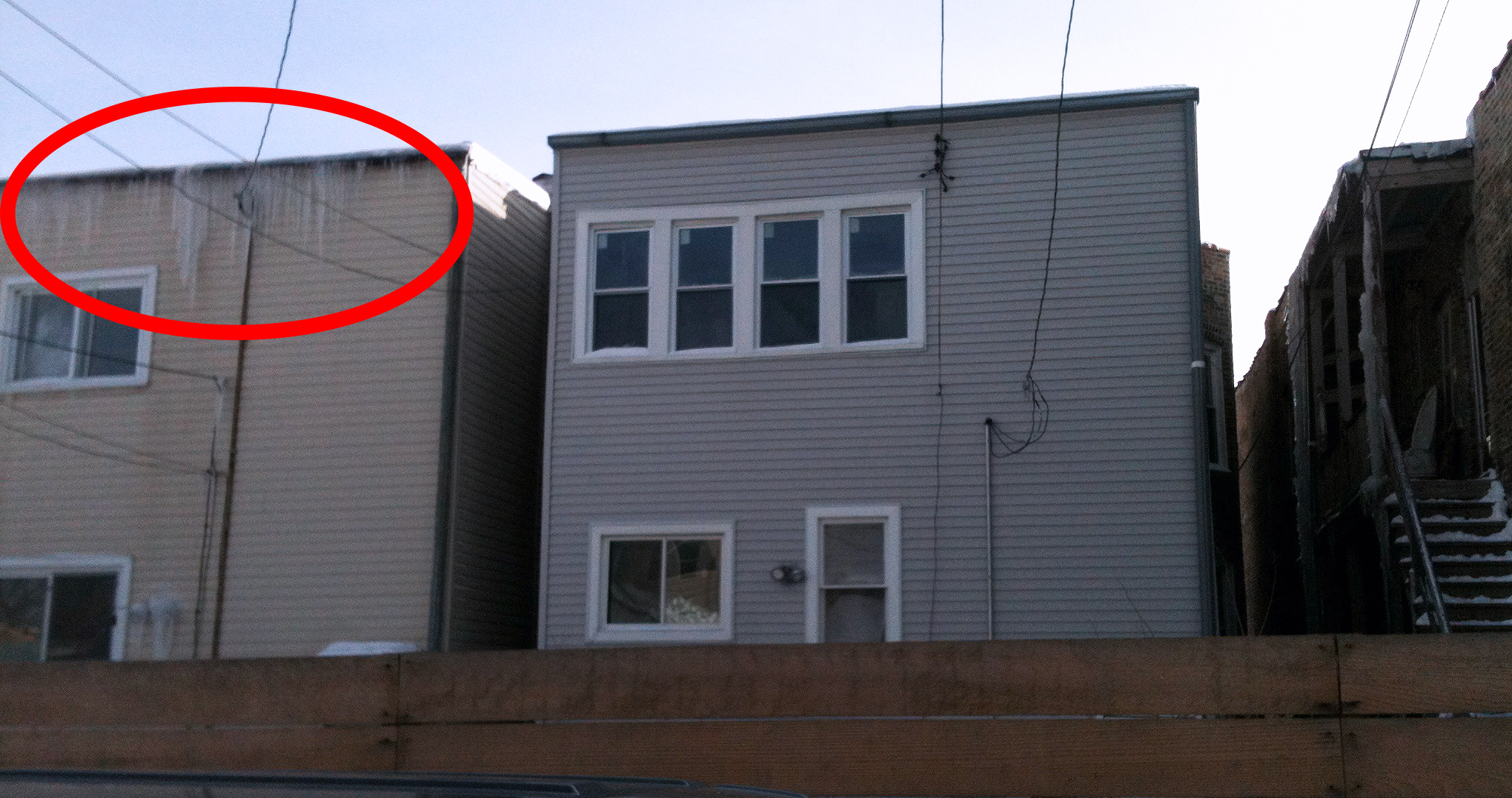 To solve the case of the leaky roof, Liz took action and connected with our full-service energy efficiency program for 2-4 buildings. Our building experts recommended air sealing and insulation upgrades, and connected Liz with nearly $3,000 in grants and incentives to help pay for the measures. Now, Liz is saving on utility costs ($500 to $700 every year), feels cozier in her home, and no longer sees the telltale ice dams on her roof, unlike a neighboring building (see photo).
This winter, sign up for a free energy assessment of your own small multifamily building. Our expert analysts will conduct a thorough investigation to identify the culprits causing your home to waste energy. You'll get help deciding which improvements to make now – and how to pay for them – for a cozier home this winter and beyond.
You can read Liz's story here. It's also available in Spanish.
What if you don't occupy your small multifamily building? Both you and your tenants can benefit. Check out this Chicago Tribune story.
Ready to get started? Give us a call at (855) 372-8377 or e-mail info@energysaversprogram.org.