Get to Know a Contractor: Parkside Insulation
This is the third in a five-part series on the local contractors we work with.
We often tout the environmental and community benefits of energy efficiency. We're also making things easier for local contractors and creating jobs along the way. In fact, since we started our energy efficiency service for multifamily buildings, we've helped to create more than 500 local jobs!
We'd like to share the stories of local businesses that are creating good jobs and helping our communities do more with less energy.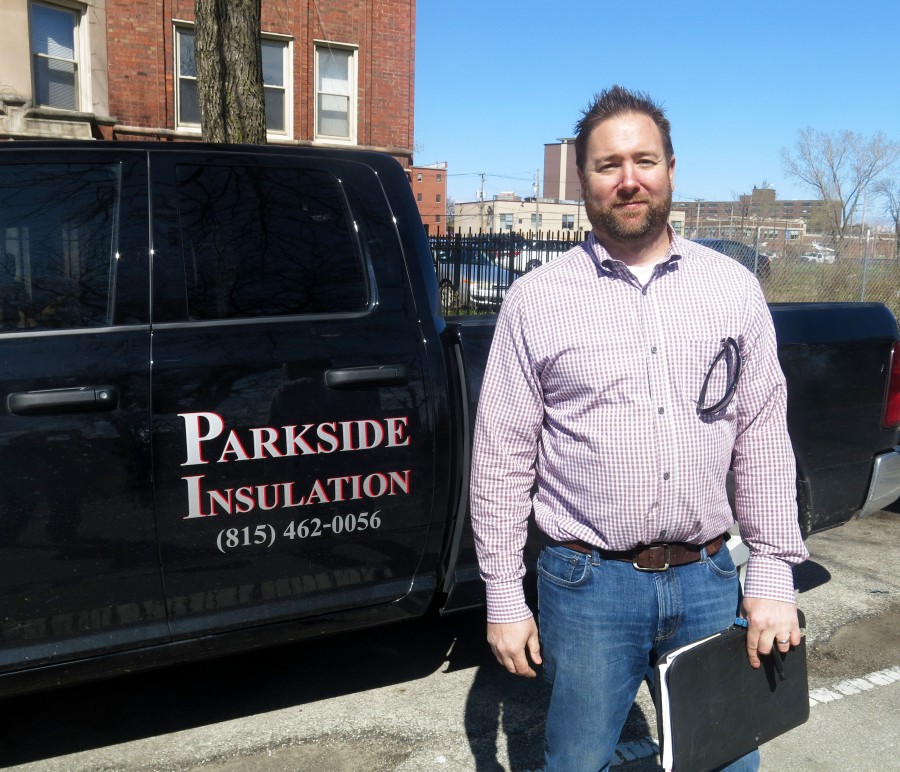 Parkside Insulation
Let's meet Parkside Insulation, based in New Lenox, Illinois.  Parkside Insulation focuses on installing pipe insulation on systems like steam boilers in new construction projects, and employs 10 to 20 workers depending on the season and amount of work available.
Now, after connecting with Elevate Energy, Parkside Insulation has been able to increase the amount work they do by expanding into serving larger multifamily apartment buildings in the Chicago area. Programs like Elevate Energy's multifamily buildings service have helped this small business maintain and expand staffing levels, creating good jobs for Chicago area residents.
"This has been a whole new avenue for us and it's been great," said Matt Anderson, a project manager/estimator with Parkside Insulation. "These large multifamily buildings that have steam boilers – usually when we get in they're pretty inefficient. By the time the boiler upgrades are done and the steam pipes are insulated, we'll see a dramatic savings."
Don't just take it from us. Here's what Matt has to say:

Click here for a full case study on Parkside Insulation.
Please tune in next month, when we'll meet Joe Minnich of Minnich Insulation, a family business based in Mokena, Illinois. Click here for the last features in our series, on DNR Construction and Building Energy Experts.
Help Expand Your Business
Are you a contractor? Please join us! We're always looking for quality contractors who perform top-notch work. Learn more at info@ElevateNP.org.