Special Visitor Nargiz Ibrahimova Works with Elevate to Promote Sustainability at Home & Abroad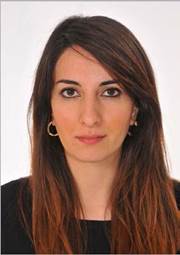 We celebrate our diverse staff at Elevate; we love sharing our stories with each other and contributing our different perspectives to our team. We had a unique opportunity this fall to learn from a special visitor who came to us from over 6,000 miles away. During October and November, Elevate had the pleasure of hosting Nargiz Ibrahimova, Chief Advisor in the Ministry of Economy for the Department on Cooperation with International Organizations in Baku, Azerbaijan.

Nargiz came to Elevate through the Department of State's Professional Fellows Program (PFP). This program is a two-way exchange, with American participants who have hosted foreign fellows in their workplaces traveling overseas for participant-driven reciprocal programs. Professional Fellows are placed in non-profit organizations, private businesses, and local government offices across the country for an individually-tailored professional development experience. After their time abroad, participants develop individual action plans to address a challenge in their community or region to be implemented when they return home.  The U.S.-based program concludes in Washington, D.C. with a three-day capstone focusing on professional development, leadership, and problem solving.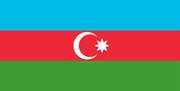 As an attorney for the Ministry of Economy, Nara's responsibilities include engagement in compliance and financial matters related to the Shah Deniz gas field (the largest natural gas field in Azerbaijan) and the South Caucasus Pipeline, among other projects. She is particularly interested in public-private partnerships and risk mitigation.
Nargiz worked closely with Elevate's General Counsel Michelle Thoma-Culver on a variety of projects: "Elevate is working to update our strategic planning processes," said Michelle. "Given Nargiz's wealth of experience, we selected her because we thought she could provide unique insight."
"Elevate's whole scope of work is interesting to me. I am planning to perform more detailed research on [reducing building energy use and cost] and perhaps will prepare a proposal document for the government regarding projects similar to [Elevate's]," said Nargiz. "There are a lot of skyscrapers in Azerbaijan, and such projects may lead to reducing their expenditures on utilities."
In her spare time, Nargiz enjoys reading and speaking with senior citizens: "The experiences gained from books and older people are invaluable." She also enjoys volunteering at orphanages and traveling to new places.
We appreciate Nargiz's wealth of knowledge and positive attitude, and we wish her well as she continues to work towards identifying sustainable solutions both at home and abroad.