Smarter Energy Use for All. An Event!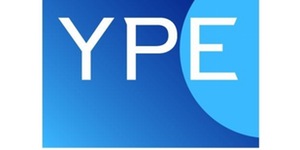 How can we better ensure broad access to the benefits of energy efficiency, renewable energy, and the smart grid? How do we connect households of all types and income levels to resources that enable more efficient energy use?
We're teaming up with the Young Professionals in Energy Chicago chapter on September 10 to talk about these important questions. We'll discuss our own program for affordable multifamily rental buildings, which has resulted in improvements to more than 23,000 apartments since 2008. Speakers will also provide an overview of why, and how, we can work with many hard-to-reach sectors for even greater impact.
It's a great event for students and young professionals working in or interested in a career in energy. Come join us! We'll also have refreshments and pizza from Piece Brewery and Pizzeria.
RSVP:  http://www.eventbrite.com/e/smarter-energy-use-for-all-ensuring-broad-access-to-the-benefits-of-energy-efficiency-renewable-tickets-18115034556
5:30 p.m. – 7:30 p.m., Thursday, Sept. 10, 2015
At the Elevate Energy office: 322 S. Green Street, Suite 300, Chicago, IL 60607
5:30 p.m. – 6:00 p.m. Check in and networking with refreshments
6:00 p.m. – 7:00 p.m. Formal presentation and Q&A
7:00 p.m. – 7:30 p.m. Reception
Elevate Energy speakers to include:
Ryan Wolber, multifamily program coordinator
Vito Greco, solar project lead
Sarah Gulezian, dynamic pricing program lead
About Young Professionals in Energy
Young Professionals in Energy (YPE) is a non-profit organization with more than 40,000 members worldwide. By providing a forum for networking and career development through social, educational and civic service opportunities, YPE aims to facilitate the advancement of young professionals in the global energy industry. YPE runs a year-round calendar of events in 40 chapters around the world