Supporting Programs and Puppies
This blog post is written by Lisa Roth, manager of Elevate Energy's Program Support team.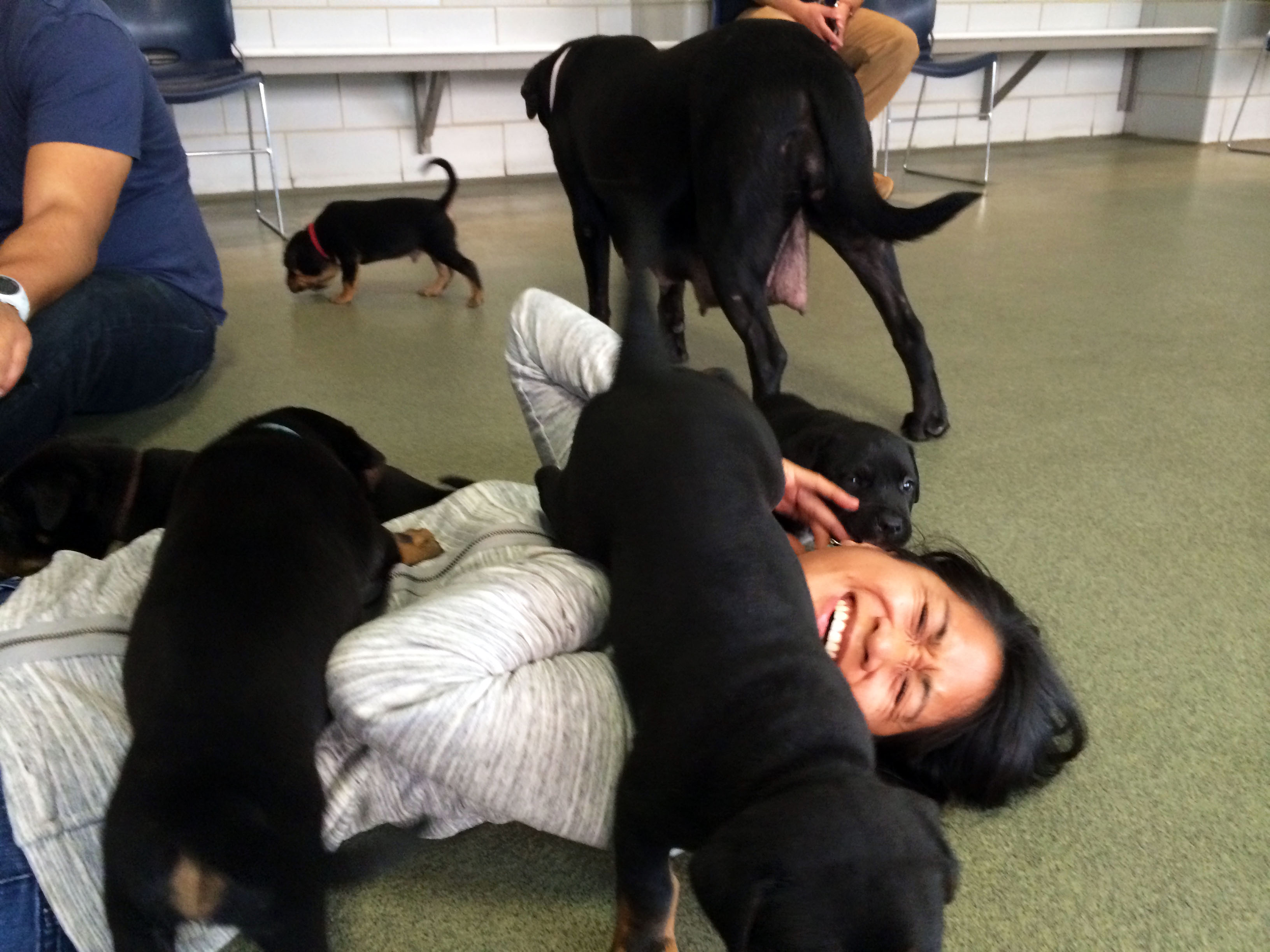 Have you ever experienced a "puppy swarm?" The Program Support team at Elevate Energy recently did, and it was a dream come true.
Our talented team serves a wide variety of programs ranging from dynamic electricity pricing and energy efficient building services, to managing the help center for Chicago's Energy Benchmarking Ordinance. If you've called or emailed us with questions on how to save energy and money, you've likely spoken with one of our friendly experts. We've grown along with Elevate—in 2012, we had an inbound volume of about 10,000 calls, and so far in 2015 we've answered nearly double that with more than 18,000 calls!
Our team strives to distill complex, diverse programs into actionable and relatable information. We use robust metrics and customer feedback to continually measure and improve the customer experience. And, while other customer support centers move toward a more digital-only focus, our team ensures that we're also still reaching underserved populations through bilingual support and printed, paper materials when needed.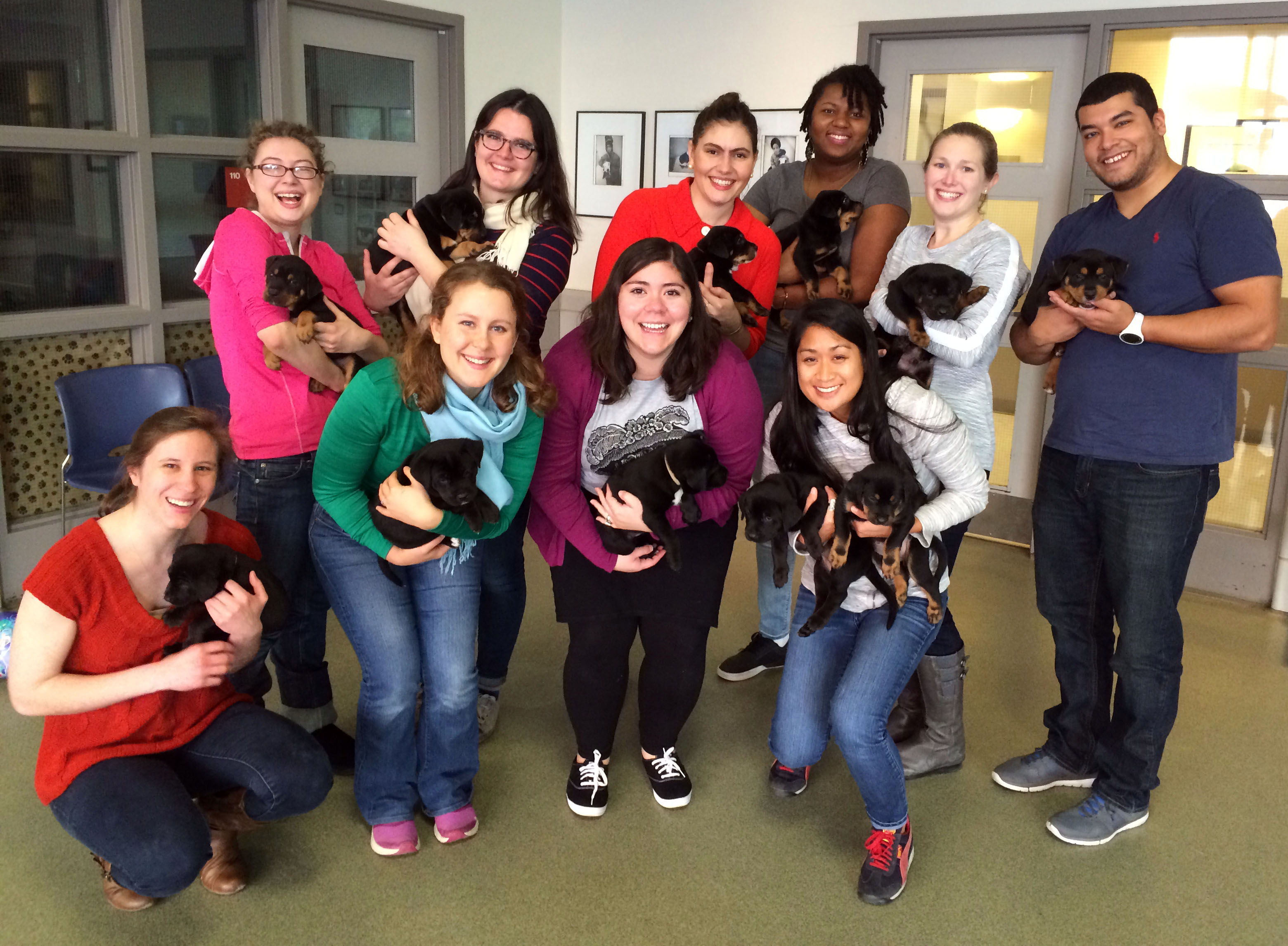 We're also animal lovers. This year, when it came time to plan our team activity, volunteering to support animals through the Anti-Cruelty Society's Crafting Crew Program was a logical, and joyous, fit for us. Teambuilding re-energizes our team and helps us come back to work with fresh, open minds. At the Anti-Cruelty Society, we repurposed t-shirts, fleece blankets, and other materials to make beds and toys for dogs and cats.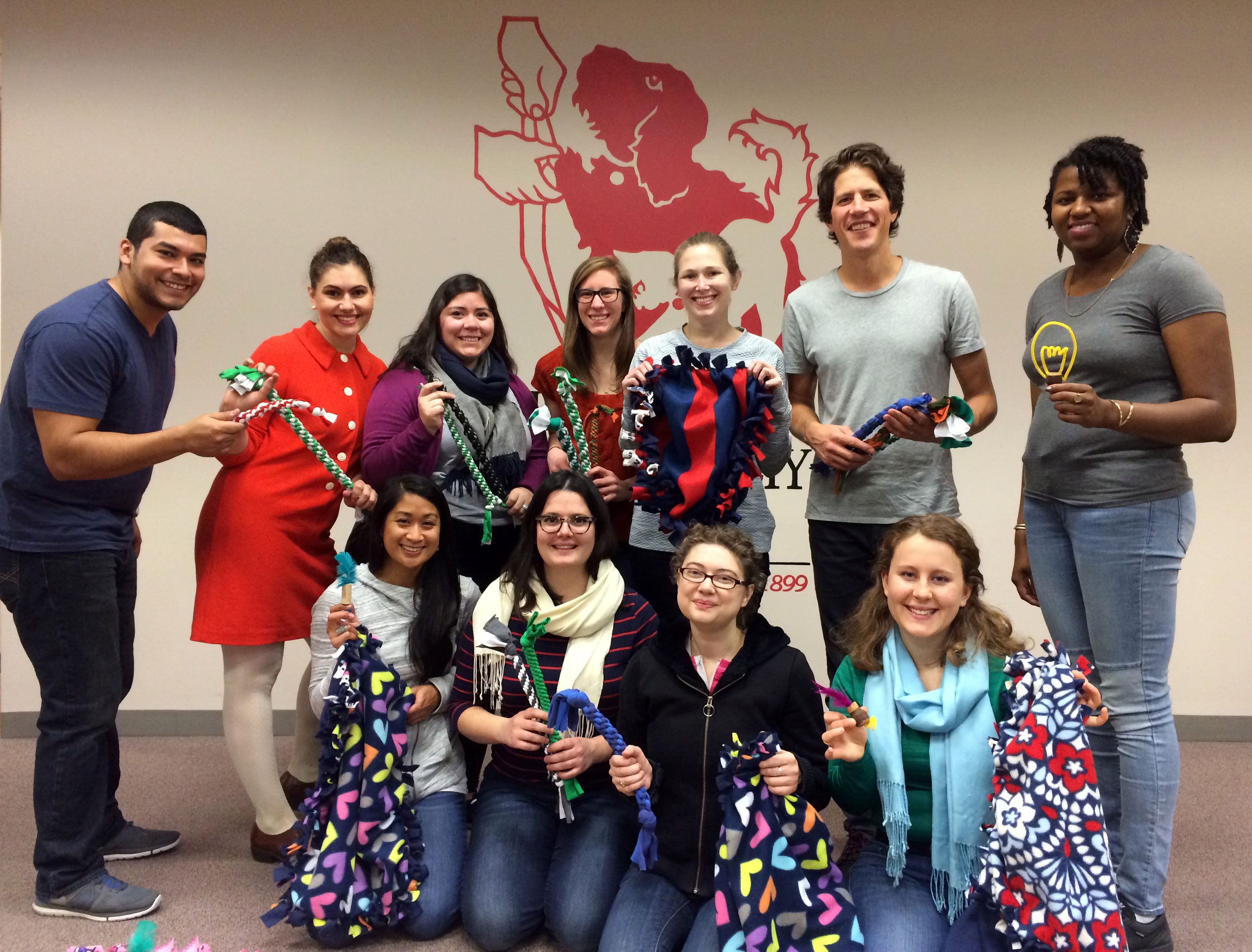 We also had a welcome opportunity to spend some quality time with Sable, a lab mix who gave birth four weeks ago to a litter of 12 puppies. Sable is a recent addition to the Anti-Cruelty Society and her puppies needed to be socialized. Like everything we do at Elevate, we were up for the challenge. Enter the puppy swarm, nature's stress reliever. While our team couldn't take Sable and her litter back to our office, both mom and puppies will be available for adoption in a few weeks. Visit the Anti-Cruelty Society's website for more on adoptable animals.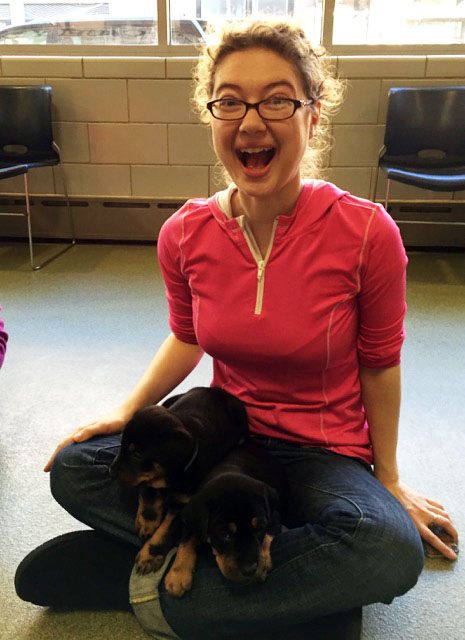 We'd like to extend a big thank you to Michael, Elliot, and everyone at the Anti-Cruelty Society who welcomed us. Keep up the great work!
The Anti-Cruelty Society is a Chicago-based organization that helps with the adoption of lost and unwanted animals. They also offer classes, education, and medical care.  Looking for a feel-good holiday outing for your own office or team? Check out their website for more on group volunteer opportunities. We hope you get to experience a puppy swarm, too!
As a nonprofit organization ourselves, Elevate Energy understands the importance of helping local organizations focus more resources on their mission. One way to do this is to improve the energy efficiency of our nonprofit buildings so they spend less on energy bills and more on the important stuff, like finding homes for animals. If you're connected with a nonprofit that could use our help to reduce operating costs, please get in touch with us at 855.372.8377 or send an email to buildings@ElevateNP.org.