Always Learning: Elevator Bill Expands His Building Science Toolbox with Passive House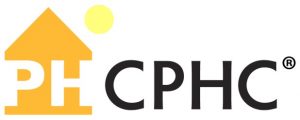 We're always looking to advance our skills and deepen our expertise in building science; it's the foundation of our work! The knowledge our staff has of building science is essential when they're out in the field looking for opportunities for energy efficiency improvements. The more possible upgrades they can identify, the more money the people we serve can save. Since we never stop learning at Elevate Energy, Technical Project Lead Bill Lyons recently became one of 1,350 Certified Passive House Consultants (CPHC) in North America.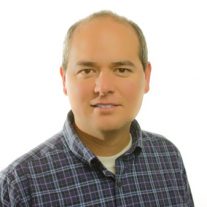 Bill primarily works in the Building Retrofits team, but also provides technical support to our Solar team and New Markets team to model how our services can expand to new areas of the country. His specialty is in building and photovoltaic (PV) system design, and he is currently pursuing his Master's Degree in Energy Engineering at the University of Illinois at Chicago (did we mention we're always trying to learn more here?). Prior to his time at Elevate, Bill worked on urban PV projects and taught high school physics.
The CPHC® certification is a credential training program to help professionals lead the adoption of passive building. So what exactly is passive building? According to the Passive House Institute US (PHIUS), it's a set of design principles used to attain a quantifiable, rigorous level of energy efficiency within a specific comfort level, with the added goal of trying to reach Net Zero Energy in the most economic means. Passive design strategy models and balances a comprehensive set of factors including heat emissions from appliances and occupants to keep the building at comfortable and consistent temperatures. As a result, passive buildings offer long-term benefits in addition to energy efficiency:
Superinsulation and airtight construction provide comfort even in extreme weather
Continuous mechanical ventilation of fresh filtered air provides high indoor air quality
A comprehensive approach to modeling, design, construction, and performance verification produces resilient buildings
Passive building offers a path to net-zero or net-positive buildings by minimizing the load renewables are required to provide
"I initially became interested in self-sustaining buildings while looking at underground houses in the 70s and 80. I think Passive House was attractive for me because PHIUS has made a certification system that is based on climate, with the goal of maximizing the investment to be as efficient as possible," said Bill. "I was really drawn to the idea that different climates require different investments and how the Passive House standards allow the owner, designer, and builder the flexibility to achieve energy efficiency. The Passive House principles are so in-tune with how we use building science every day here at Elevate, and I wanted to learn about them in more depth."
"It's one thing to know that insulation can boost efficiency, it's another to know that you can't just slap it on to a building, as this will risk moisture issues and other problems," said Bill. "Being able to take that knowledge a step further and apply passive building techniques to improve comfort even further is a neat extra tool I can have in my back pocket."
"What I think of as the original Passive House is actually in downstate Illinois. It was built in the 1970s in response to the energy crisis," said Bill. There was a strong movement that died out as the US turned away from efficiency, but the model was picked up and further developed as Passivhaus in Germany. Now the model has been adapted for the varied climates in the US and even 'non-house' buildings like multifamily and retrofits. "It's a really great time to both be at Elevate and get the certification as the standards evolve," said Bill.
We're looking forward to seeing how these principles can apply to our retrofit work, and we'll keep learning more to broaden our knowledge. Call us passive for now, but we're never idle for long!