2017 Was a Big Year for Elevate Energy: Our New Annual Report Tells the Story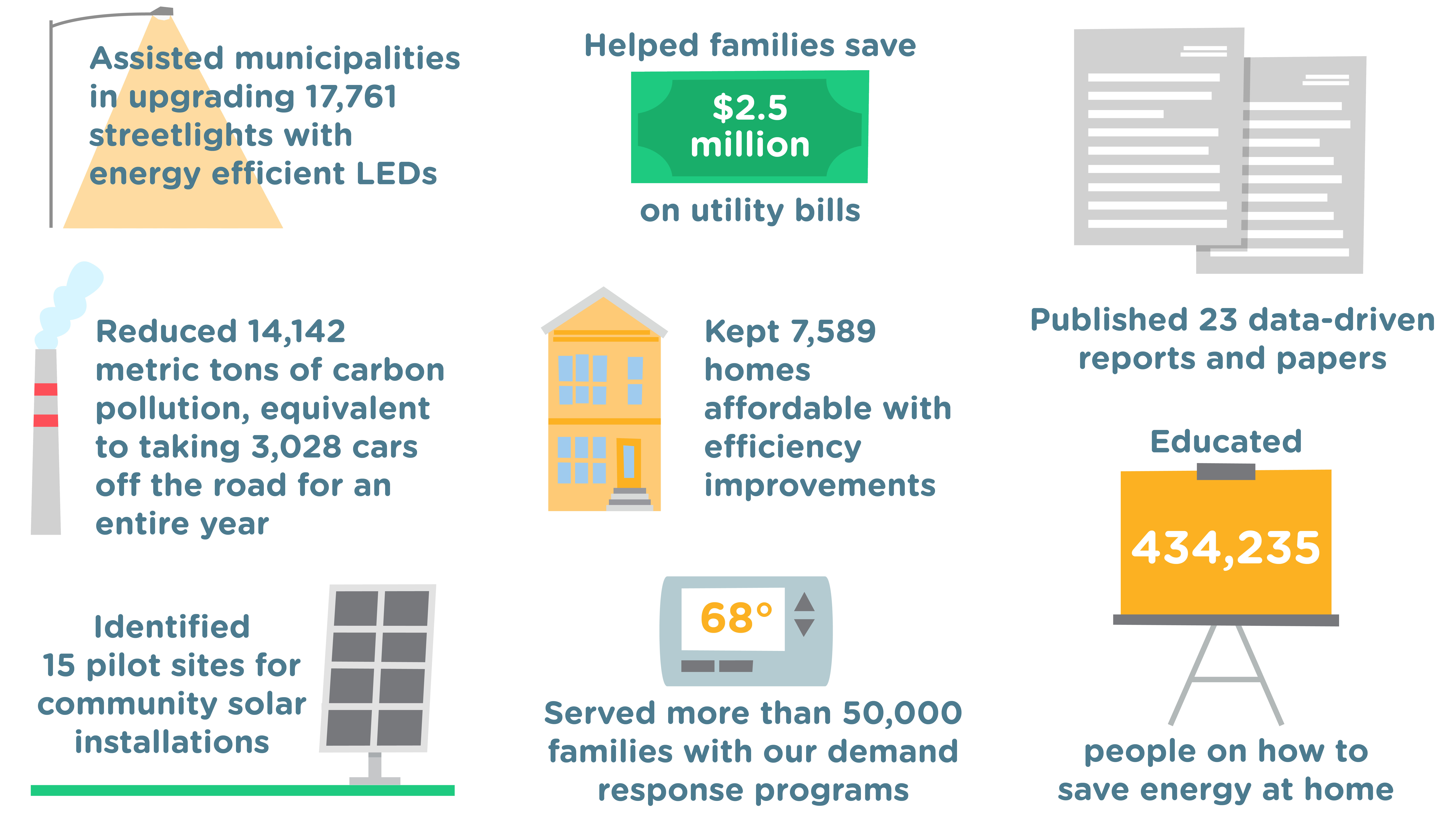 Last year was big. We expanded our impact to serve families in Illinois and nationally and we hit some major milestones along the way. Check out our annual report (and its slick, new digital format!) for some of our greatest stories and moments. We look forward to bringing the benefits of energy efficiency to even more communities in the years to come. Here's a preview:
The theme of this 10-year-old birthday party was $27 million in savings!
Ameren Illinois Power Smart Pricing and ComEd's Hourly Pricing programs turned 10! We helped bring them into the world a decade ago and administer the programs today. Together, the programs have saved more than 50,000 participants $27 million on their energy bills.
We champion practical solutions to problems. So does U.S. Representative Mike Quigley.
We helped building owner Jim Saccone retrofit his 19-unit building in Chicago, creating healthier, cozier homes for his tenants and reducing his operating costs. We invited U.S. Rep. Mike Quigley to tour Jim's building to see how supporting clean energy programs can preserve healthy, affordable housing and create local jobs.
We connect housing and health to help people meet a basic need: to breathe easier.
Elevate Energy installed ventilation systems in 45 homes as part of a two-year study with the Illinois Institute of Technology. Poor indoor air quality can trigger asthma attacks and lead to repeated emergency room visits. Ventilation systems help circulate indoor air more efficiently, creating energy cost savings in addition to health benefits.
We pit communities against one another, in a good way.
We organized the Energy Education Challenge, where three central Illinois towns—Mason City, Petersburg, and Virden—competed over the course of six months to learn how to conserve energy and motivate their friends and neighbors to do the same. Throughout the challenge, almost 90 events were held and over 9,000 participants total were educated on ways to save energy.
We're teaching the real estate industry how to sell the sun.
With support from the U.S. Department of Energy, we developed an online course for real estate agents, appraisers, and regulators to learn how to properly value residential solar systems in growing real estate listings.
Lower Utility Bills, More Playtime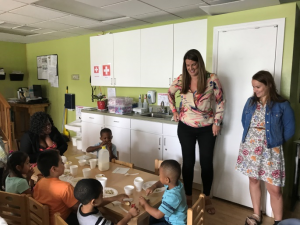 Our nonprofit buildings program helps mission-oriented organizations dedicate more money to their services and less to utility bills. We facilitated free efficiency upgrades for Chicago Commons, a social services organization serving Chicago families for more than 120 years. Simple lighting upgrades at a childcare center in Humboldt Park and an adult services center on the south side are expected to save the organization $8,631 on electricity annually.
We're proud of the work we did last year and we're inspired to do even more this year. Please check out our annual report, and stay tuned for updates in 2018!