Elevate Energy and Partners One of Winning Design Challenge Teams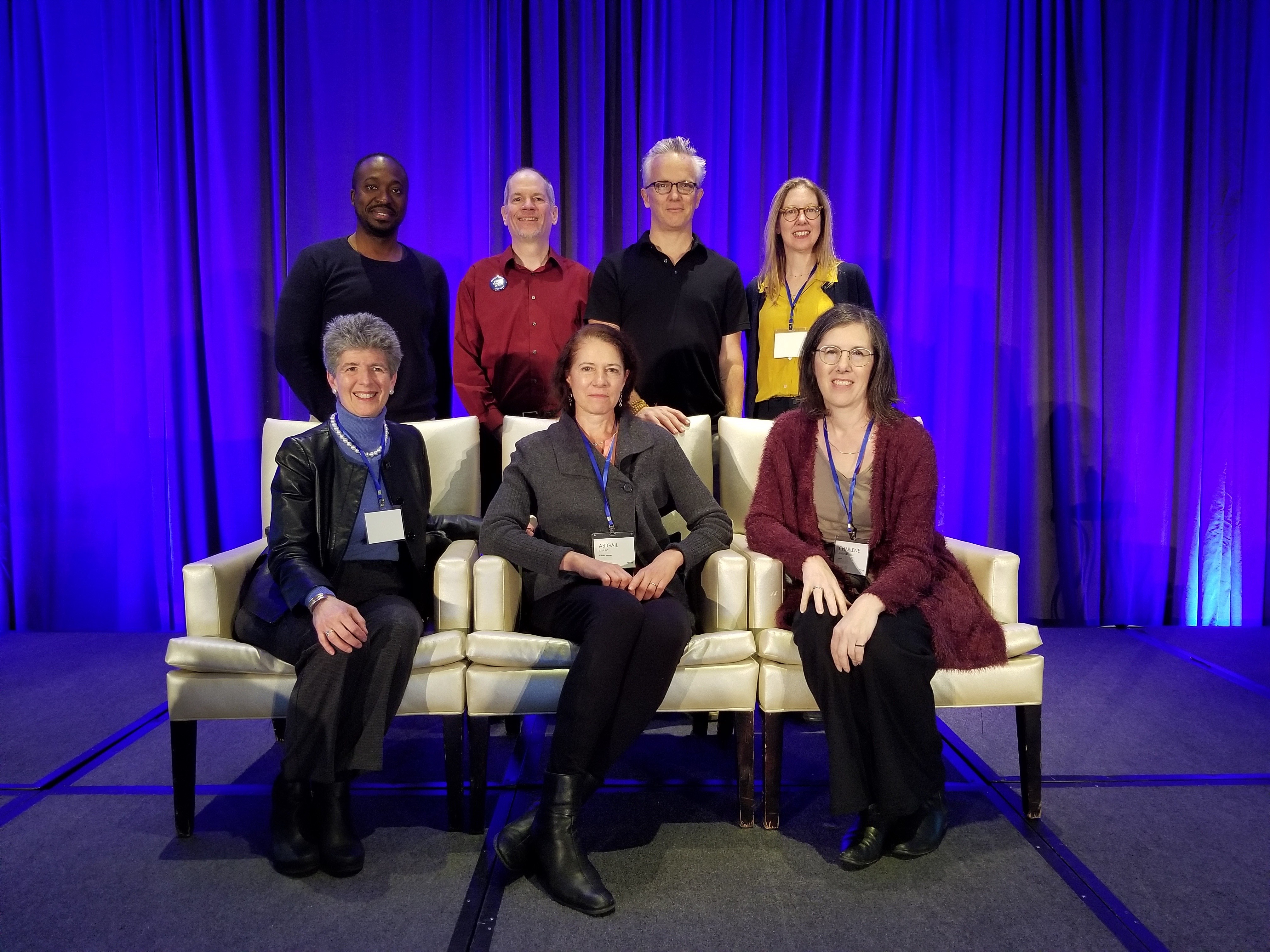 Elevate Energy was thrilled to partner with Latin United Community Housing Association (LUCHA), Bickerdike Redevelopment Corporation, Northeast Energy Efficiency Partnerships (NEEP), and Post Normal on the Design Challenge at the Foundations for the Future of Housing conference to develop innovative solutions to housing instability. We're proud to say we were one of three teams to win the Challenge!
The Foundations for the Future of Housing conference was a three-day event hosted by the Urban Institute in collaboration with the John D. and Catherine T. MacArthur Foundation and took place October 28-30, 2019. The conference was intended as a capstone to MacArthur's housing initiatives and to seed the next chapter of housing work.
The Design Challenge called on participants to exercise design thinking, a creative process for problem solving that emphasizes improving the end user's experience. Challenge teams were tasked with collaboratively developing solutions they can apply in their work and communities. At the end of the conference, teams pitched their proposals to a selection committee. As one of the winning teams, we are grateful to now receive technical support from the Urban Institute and a stipend to support additional development or implementation of our initiative.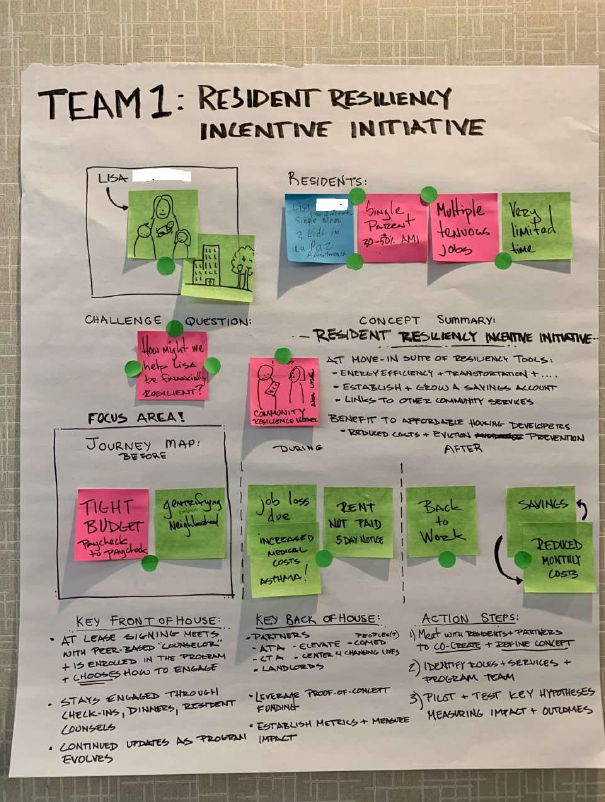 Our team took an intersectional approach to strengthen housing stability by addressing household expenses. After housing, utilities and transportation costs are two of the largest household expenses and threaten housing stability. Through a design thinking exercise over two days, our team pitched a "Resident Resiliency Incentive Initiative," which could help families who live paycheck to paycheck reduce energy and transportation expenses and create a financial cushion to help weather unplanned life events.
The other winning teams led by Kalamazoo Community Foundation and The Community Builders.
Elevate Energy has worked with MacArthur and Urban Institute previously, and we share goals to build successful, cross-disciplinary, outcomes-focused housing policies for people facing gentrification and other dislocation and a lack of access to jobs and opportunities. We look forward to continued collaboration with our partners to improve families' lives and increase housing stability.