Q&A with Our Communications Director, Sylvia Ewing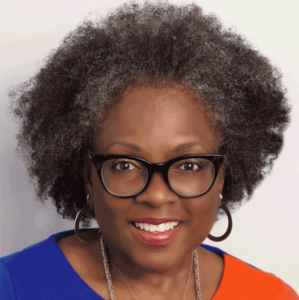 Elevate Energy's Sylvia Ewing has been honored with the 2020 Public Humanities Award from Illinois Humanities. The Public Humanities Award recognizes individuals and organizations who have made significant contributions to the public understanding of the role the humanities play in transforming lives and strengthening communities.
At Elevate, Sylvia is our director of strategic communications, marketing, and outreach. She also has a rich background in media and advocacy work. We talked with Sylvia about the importance of humanities and communications in our work today.
Q. In what ways have you seen the humanities shape lives and strengthen communities?
A. We all know that there are brilliant people in underserved communities, in schools and neighborhoods, where outside observers may have low expectations. Constructive conversation and community engagement through the humanities gives us the opportunity to expand our horizons and envision solutions. Through the humanities these opportunities are available to all of us.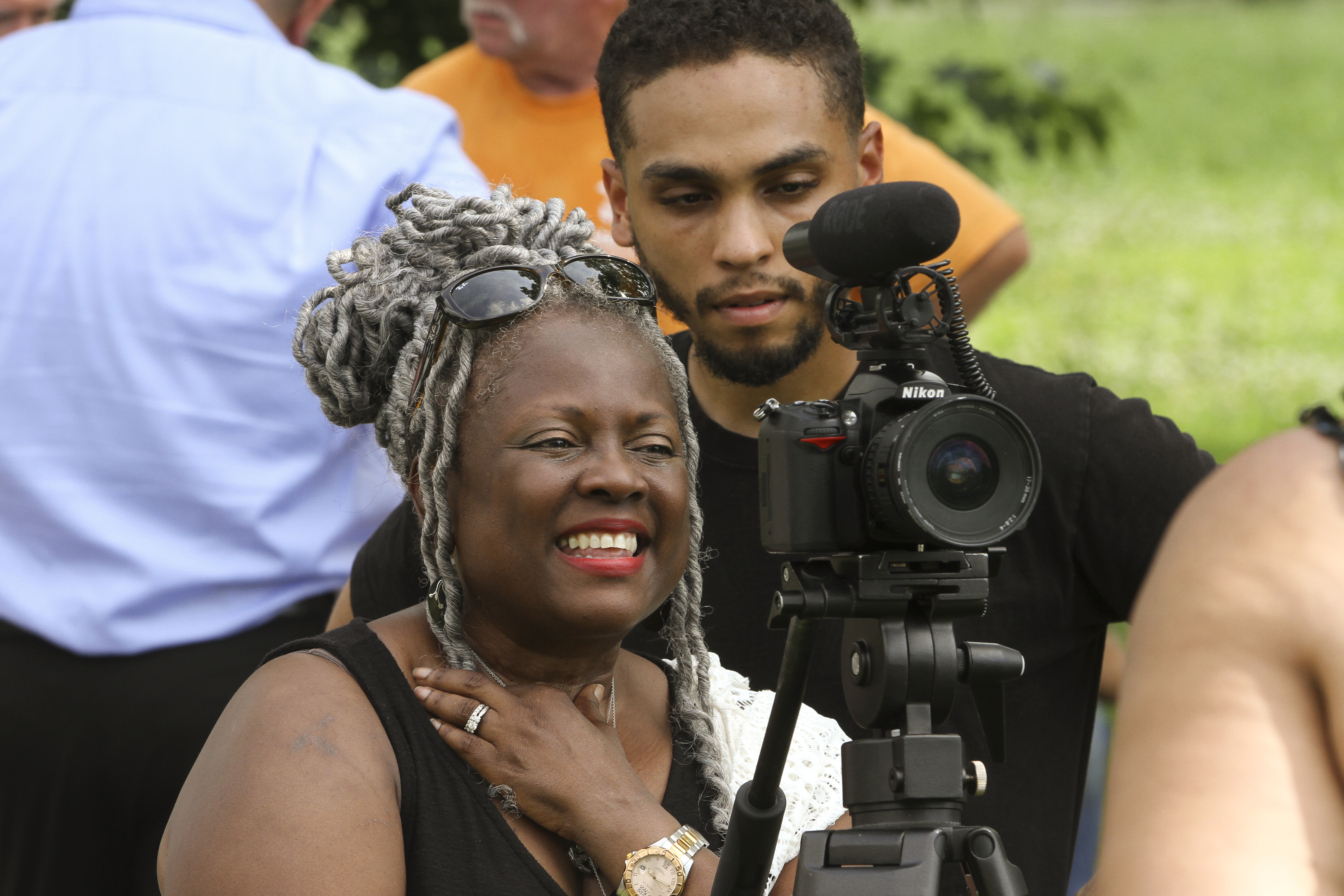 Q. Communications and media are powerful tools. How do you advocate for and carry out communications for good?
A. Speaking for myself and for our team at Elevate, we advocate for and carry out communications for good by listening to our colleagues' needs and policies and then providing clarity, tools, and strategy to move people and programs forward. This is so important now more than ever that there is even a campaign of #comms4good from the Communications Network to which I belong. Giving people the fact-based information they need to make informed decisions is key – this links back to journalism, but is relevant for all institutions. At Elevate, we also add to our approach kindness and passing the mic to authentic voices and the people we serve.
Q. What is the role of the humanities in the fight against climate change?
A. The humanities are able to strengthen the social, political, and economic fabric of communities through constructive conversation and community engagement. We need to put the issue of climate change at the forefront of these conversations. Climate change, climate security, and equitable solutions should be front and center in our dialogue. Elevate Energy is having these conversations through our Climate Changemakers campaign. As a member of the Illinois Clean Jobs Coalition, we also know that conversation can turn into legislation like the Clean Energy Jobs Act, creating new opportunities to benefit people who are usually left behind.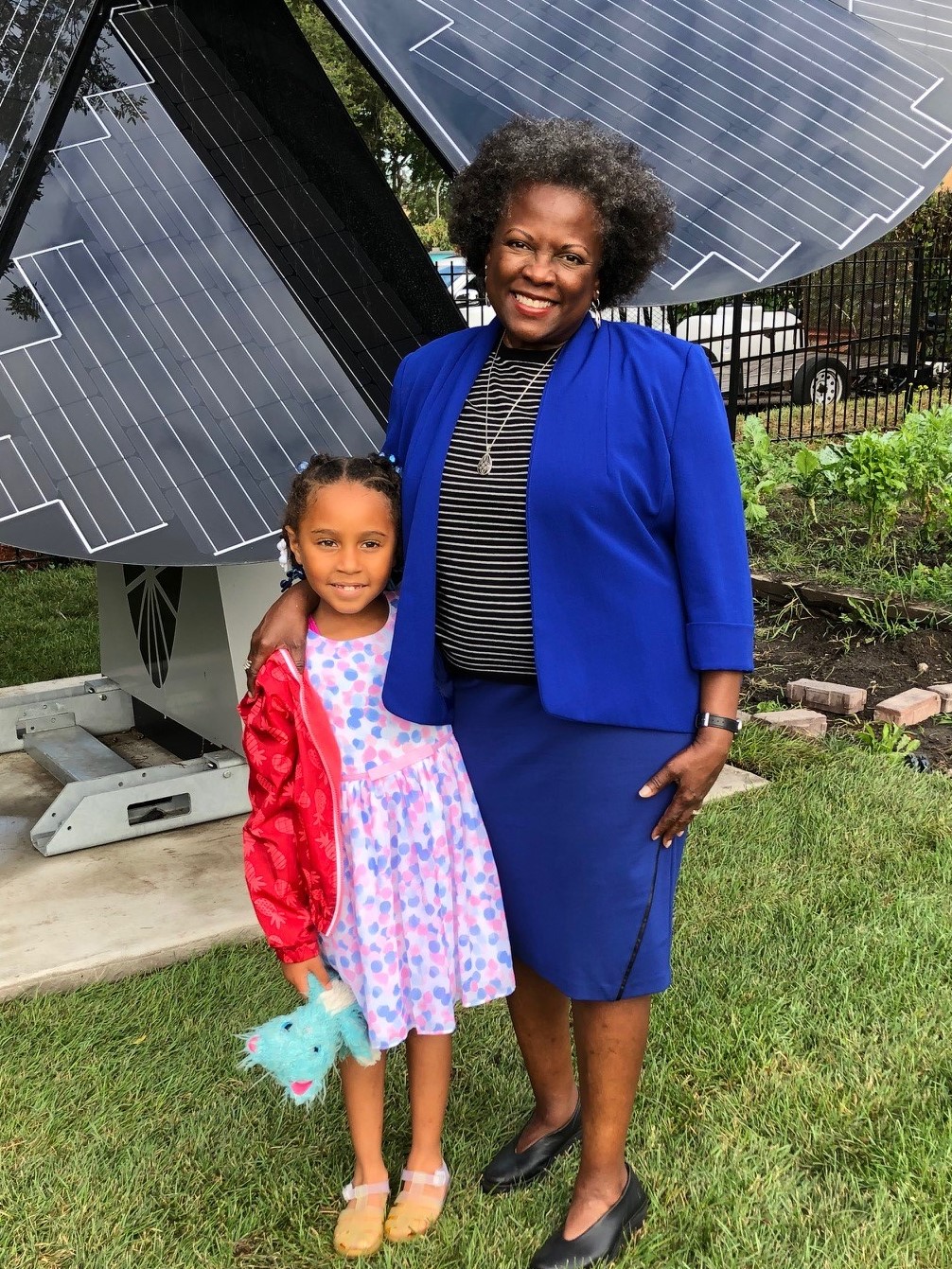 Q. For you this award is also a unique situation in that you are awarded alongside your daughter, Eve Ewing. What does this mean to you?
A. My daughter Eve is an independent thinker with a foundation of community responsibility and kindness. I never worked anywhere that did not accept my children, so she was often in the building and in the room, out of desire and out of necessity as the child of a single parent. She was in the room with me working for disability rights and accessible housing at Access Living at WTTW, at CNT, and the original Energy Co-op. In these ways both of my children have been a part of my work from the very beginning and we continue to influence each other.
Q. What does this award mean to you personally?
A. I've always been in love with stories, and I believe that the right conversations change the world. It informs my work today on energy efficiency and climate justice. As we practice physical distancing, but need emotional and social support, I'm thrilled and honored to be a part of an inspiring and positive event that people everywhere can attend.
You can attend the awards ceremony virtually with intimate conversation with the awardees on May 21st starting at 12:00 PM.