See What We've Been Up to in Our Annual Report
In honor of our third birthday this Saturday, we're proud to announce the release of our 2016 annual report!
Over the past year, we've been hard at work promoting smarter energy use for all through our programs, some brand new and some tried-and-true. You may know about us from our work with building owners to lower utility and operations costs, or our work in communities to educate people about the smart grid, or administration of dynamic pricing programs to help families save on their energy bills. The report can give you a better sense of who we are and all that what we've been working on.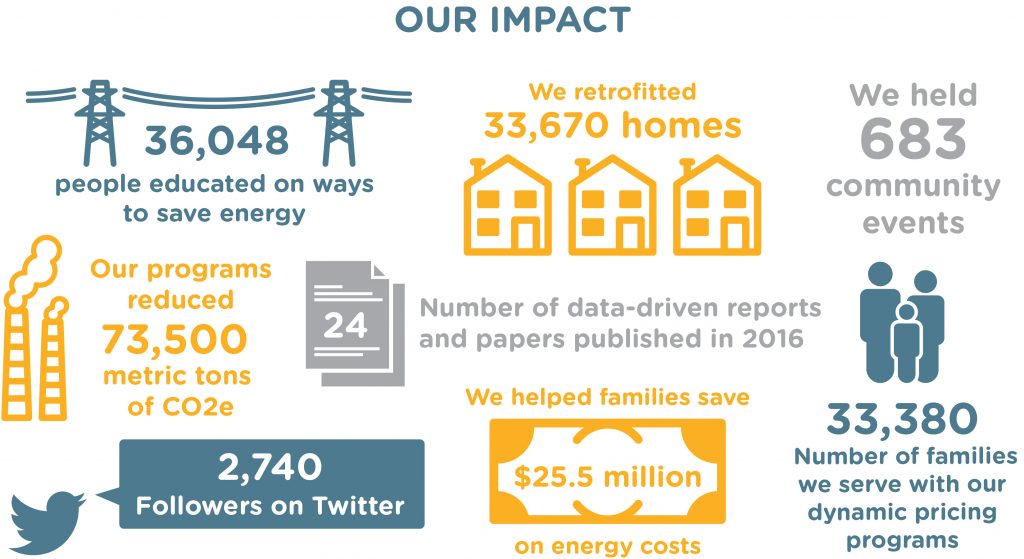 Check out the 2016 annual report, and be sure to click the pages you'd like to learn more about!