Shed Some Light on the Subject: Elevate Develops Course to Help Real Estate Professionals Value Solar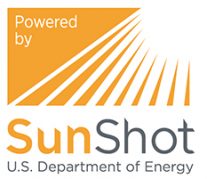 This post is an update on our progress since our receipt of a $445,000 cooperative award from the U.S. Department of Energy SunShot Initiative. It is also a part of SunShot's real estate week which features blogs that explain how solar energy affects the real estate process and bring greater clarity to homeowners so they can make more informed decisions about how they can take advantage of solar.
According to a recent industry report, the number of U.S. homes with solar panels is reaching the one million mark. The pace of residential installations has continued to climb, up 69 percent in the third quarter of 2015 from the third quarter of 2014, according to data from the Solar Energy Industries Association. It's now more important than ever for homeowners to know that their clean energy investment will be fairly valued when they decide to sell or refinance their home. But for most real estate agents and appraisers, assessing the value of solar is a new frontier.
In an effort to close the knowledge gap, Elevate Energy received an award from the U.S. Department of Energy SunShot Initiative to lead the development of an online training program that will teach real estate professionals, appraisers, and appraiser regulators how to value residential solar photovoltaic (PV) systems. Delivering on fair resale value for these arrays will help promote further homeowner investments in solar.
When the course becomes available in May of 2017, Elevate Energy will train more than 5,000 real estate agents, 700 appraisers, and 60 appraiser regulatory officials nationally over the grant period, as well as many more in the years following. Elevate designed the course to be easily accessible and affordable by offering them online so that those interested can participate when the time is right for them.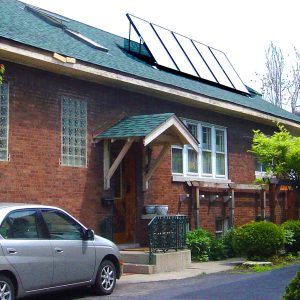 "It's a critical step in the evolution of clean energy," Elevate Energy CEO Anne Evens said. "For residential solar power to flourish, property owners need to have confidence that their investments will be recognized in the market."
The courses will help real estate agents and appraisers communicate the value of solar installations to homeowners and lenders. The courses will inform real estate agents and appraisers about what questions to ask, how PV solar installations affect the sale of a home, and how to identify installations on a multiple listing service (MLS).
All of this information is critical to creating a virtuous cycle of homeowner investment and market valuation. As we make information on solar installations available in the marketplace, we set in motion a chain of events that produce favorable results in which homeowners are eager to pay for clean energy because they know they can recover some or all of the value of their investment at the time of home sale.
Once PV solar installations are consistently and accurately valued and investment increases, so too will growth of clean energy nationwide—and that's what we're most excited about.
Elevate received this award in May of 2015, and just finished the outlines for the course with the help of subject matter experts nationwide to assemble the content that will be most important and relevant for real estate professionals. We've already heard a chorus of positive feedback from the real estate community, mainly that they need and want information on how to value solar in the marketplace.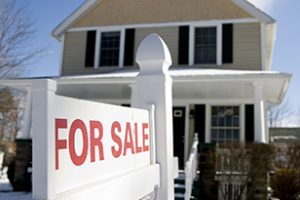 "The positive feedback we've heard seems to be linked to the growing amount of research showing changing consumer preferences toward cost savings, comfort, and control," said Amanda Stinton, Director of Sustainability and Green Designation at the National Association of REALTORS®. "Each of those preferences can be viewed as a benefit provided by green homes. Agents who know how to market the benefits of these homes and features have the opportunity for a market edge."
We will be talking with real estate professionals around the country about the course leading up to its release, including in sessions during the Appraisal Institute Annual Conference in Charlotte, North Carolina and the National Association of REALTORS® Conference & Expo in Orlando, Florida. We look forward to the opportunity to educate real estate professionals and spur the development of residential clean energy.