REC Arbitrage Portfolio Planner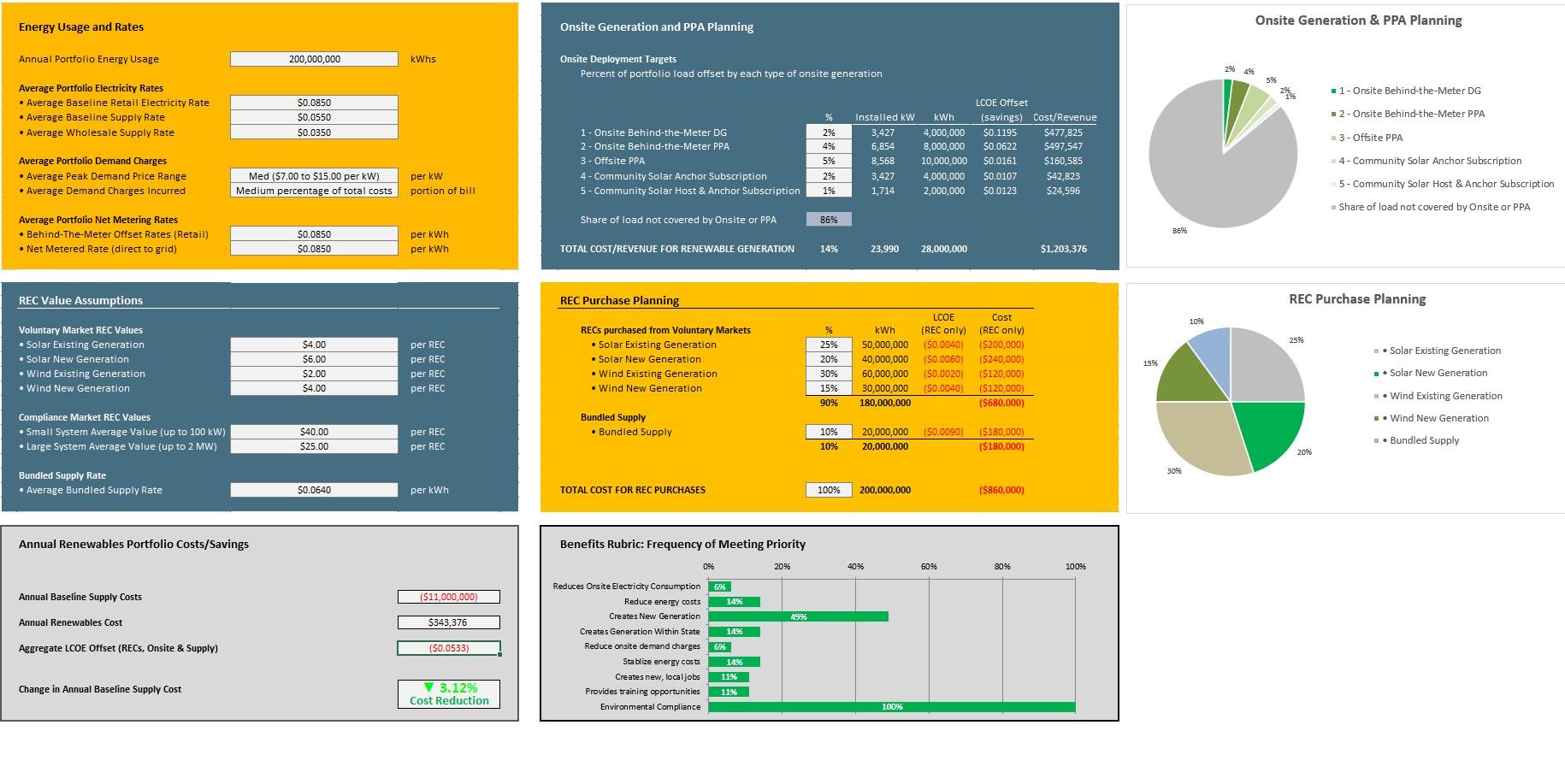 The REC Arbitrage Portfolio Planner was created to help public agencies and other portfolio owners assess the financial impact of meeting 100% renewable goals.
This tool specifically analyzes REC Arbitrage as a means of meeting both renewable and financial goals. REC Arbitrage is a method that allows portfolio owners to buy low-cost RECs to meet renewable compliance goals and sell high-value RECs to finance solar photovoltaic (PV) installations to offset energy use onsite. Purchasing RECs alone, while meeting renewable compliance objectives, will increase energy costs.
REC Arbitrage is a method that allows for meeting renewable compliance goals and reducing energy costs while meeting other important goals, like developing new, local solar installations, job creation, and job training opportunities.
The tool is designed to require minimal inputs to produce robust analysis and strategic guidance for developing long term renewable deployment plans. Additionally, the tool allows more technically advanced users the ability to create more granular plans and site specific designs, allowing for long term plans with specific compliance and financial goals to be established over time.
Stay Connected
Join our email list for news and updates.