Preserving a Historic Home for a Healthy Future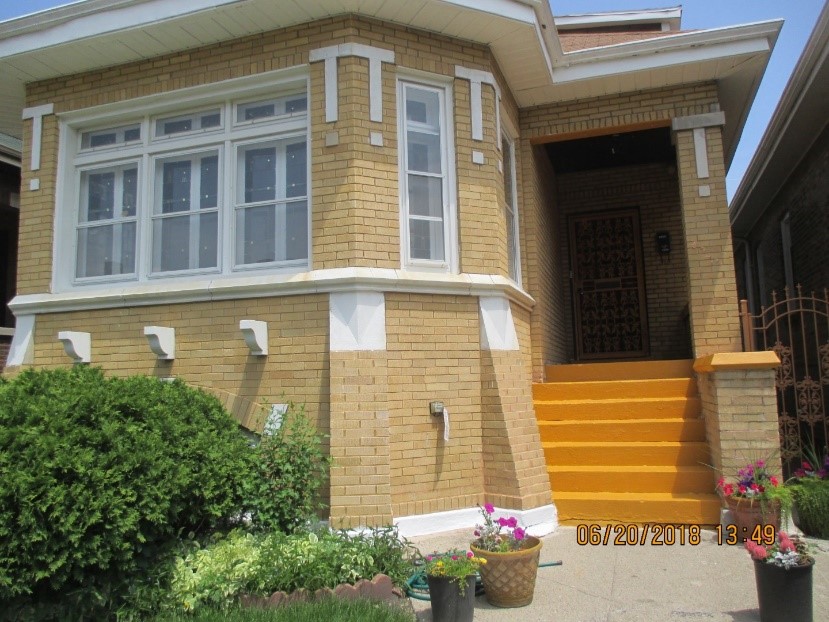 Mrs. Jackson has lived in her home since 1973. Over the years, she and her late husband raised their two children and now her grandchildren visit her there often. The classic Chicago bungalow-style home has beautiful original wood stained-glass windows in the front parlor, which is one of the features Mrs. Jackson loves most. But like many older homes, she has found that every year here is something that needs repair, which have often been out of her budget.
Elevate Energy did an assessment of the home and found old chipping paint on the windows along with other health and safety issues. We connected her to a local contractor who addressed the problems with the available program funding. Throughout construction, we worked closely with the contractor to preserve historical aspects of the home, such as the stained glass windows, while also making healthier upgrades. The improvements ensure Mrs. Jackson and her family will be safe at the home for many years to come.
"The program helped my home tremendously. It repaired things I could not afford and improved the environment. It gave my home a fresh start." Mrs. Jackson, Property Owner
Property Overview
Property type: Single-family bungalow
Year of construction: 1926
Neighborhood: Auburn-Gresham
Healthy Homes Interventions
Remediated suspected lead-based paint
Installed energy efficient doors
Addressed electrical issues
Replaced basement ceiling
Proper venting of combustion appliances
Project Cost
Stay Connected
Join our email list for news and updates.