At PlugFest, Energy Efficiency Plays Well With Real Estate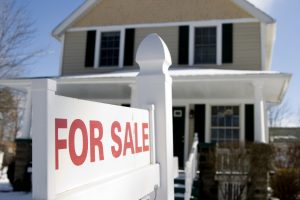 If you haven't heard, there's a lot happening right now at the intersection of home energy performance and real estate.
Let's set the scene first. As some may have experienced, when homeowners make improvements to an existing house, the most important aspects of home performance – including safety, comfort, energy efficiency, durability, and environmental impact – are often invisible during key steps of any home sale or refinance transaction. In both new and existing homes, it's important to make these features visible (and consistently documented) so that energy efficient features can be accurately valued when a home is sold.
Stakeholders around the country are developing new ways we can do this, so that these energy efficiency features are visible for an entire chain of people, including the high performance builder or contractor, agent, appraiser, underwriter, lender – and ultimately, the consumer.  This effort includes campaigns like the Value for High Performance Homes and the U.S. Department of Energy's new Home Energy Information Accelerator, which aims to make home energy information more accessible to potential home buyers. We here at Elevate Energy are honored to help lead the Accelerator effort alongside DOE and other partners.
As we collaborate and make strides, together we'll help lay the groundwork for a virtuous cycle in which homeowners are eager to invest in energy efficiency improvements because they know that they can recover some or all of their investments at the time of the home sale.
What's a PlugFest?
Curious to learn more? One way to get involved is at the Real Estate Standard Organization's (RESO) 2015 Fall Conference & PlugFest.  It's a super hands-on event where you can network with peers and talk about the ways we can make computer real estate standards work. The PlugFest takes place in Austin, Texas, October 27, 2015, and brings together some great folks from both the home performance and real estate spheres. You can also add days to join the RESO Fall Conference October 28-29.
If you're involved with an organization that manages an energy efficiency program, there are a multiple ways you can participate. If you want to get your hands dirty, consider joining the "open sandbox" at the PlugFest. It's a great way to explore, innovate, and generate ideas on how we can expand the availability and use of reliable home energy information at relevant points in the residential real estate process.
Still not sure it's for you? Check out this helpful brochure for dates, rates, and tips on making the most of PlugFest. Some friendly folks from Elevate Energy will be in Austin, too, so please come say hello!