Low Price Tag, Long-Term Savings: Elevate's Nonprofit Program Helps Vietnamese Association of Illinois Improve Lighting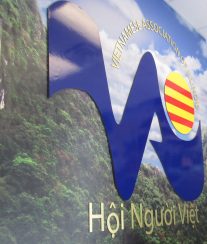 Sometimes a simple change can make a big difference. The Vietnamese Association of Illinois (VAI) recently shaved an estimated 28 percent off its electric bills by improving the lights in its Uptown, Chicago headquarters.
That's a projected savings of more than $1,200 annually that the community group can shift into funding an array of programs to serve the approximately 25,000 immigrants and their families who have settled in the area since the Vietnam War.
To help offset the cost of the lighting upgrades, the VAI received a $5,406 incentive through the ComEd Small Business Energy Savings program, a $1,684 grant from the Illinois Clean Energy Community Foundation, and a $2,499 credit from the ComEd Nonprofit Special Hardship Program. The result? An actual cost to the VAI of just $312.
"Our board said this is a no brainer,'" CEO Paul Luu said. "We're a small agency. Saving energy is saving money."
Elevate Energy performed energy assessments, determined the potential savings, and helped the organization tap into funding sources and connect with contractors.
"Elevate Energy met with our staff and provided a lot of materials for us to review. The process was very simple and easy, actually," Luu said.
At the Vietnamese Association of Illinois, 13 emergency exit signs were outfitted with more energy-efficient bulbs, and 83 fluorescent fixtures were de-lamped and fitted with high-performance fluorescent tubes and reflectors to maximize light output. Luu said in addition to the significant energy savings, less labor is required of the maintenance staff because the new bulbs don't have to be changed every few months, as the old ones did. In fact, the new bulbs are expected to last for seven years.
Involved with a nonprofit organization in Illinois? Please get in touch with us at 855.372.8377 or buildings@ElevateNP.org to discuss ways we can help your organization save money.