Improving Lighting for Children with Disabilities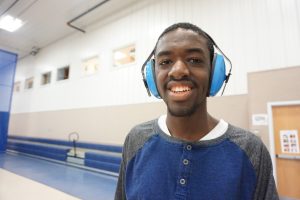 At Elevate Energy, we believe it's crucial to maintain organizations that support the families we serve and promote strong, healthy communities. Our nonprofit team works with many of these organizations to reduce their operating costs through cost-effective energy and water efficiency improvements that save an average of 15 percent on electric, natural gas, and water usage. Directing energy savings to these vital community organizations allows them to redirect resources from overhead costs back to their important missions. We worked with Easterseals, an organization providing services to adults and children with disabilities and their families, to do just that.
Easterseals serves over 33,000 clients in programs across Chicagoland and the Rockford Region. Part of Easterseals' operations is Easterseals Academy, a school system that empowers students with disabilities to achieve peak academic performance and acquire functional life skills for independence in the community. Many students at Easterseals are affected by light intensity, and bright lights can lead to a less productive learning environment. The previous light systems at Easterseals were low-efficiency, high-output lights that did not have adjustable settings. Teachers and aides would try to control the light levels by covering lights with curtains, but this was both ineffective and unsafe. Easterseals knew that it needed a lighting upgrade and sent out a bid to lighting contractors.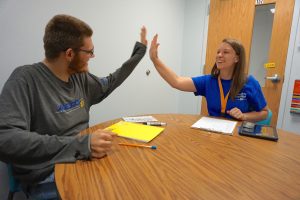 The selected contractor, Verde Energy Efficiency Experts, recommended working with Elevate Energy for assistance with the project. The collaboration was effective; Elevate Energy secured $10,000 in grant assistance for Easterseals, as well as over $36,000 from the ComEd Small Business Energy Savings program. Combining these funding sources helped to install new LED lighting in all classrooms and hallways of the school, as well as the gym, cafeteria, and parking lots. All the new lighting is fully programmable and adjustable through a smartphone application, so that each classroom can dim the lights as needed by the students. This has created a more productive learning environment while saving money and helping to achieve the mission of Easterseals.
Interested in improving your childcare center or nonprofit facility? Download and share the case study, visit our website, or send us an email at info@ElevateNP.org.