On Energy Efficiency Day, We Celebrate Energy Equity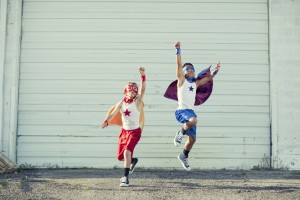 October 5, 2017 is the second annual national Energy Efficiency Day. We're joining a growing network of advocates, companies, government agencies, utilities, and others who are showcasing the benefits of energy efficiency.
What does energy efficiency mean to us?
You've heard it before: Our mission is smarter energy use for all. But what exactly does this mean? Smarter energy use means we don't have to generate as much power to meet our needs. But to us, smarter energy use is really about the "for all" – it's about energy equity.
What drives our work is an ambitious but achievable goal: to leverage the nation's transition to a clean energy economy to bring energy cost savings and clean energy jobs to underserved communities. But what all of this really means is people. It means designing meaningful programs that bring real benefits to you.
Please join us in celebrating Energy Efficiency Day October 5 and every day! Learn more about Energy Efficiency Day at www.energyefficiencyday.org. Let us know what energy equity means to you—join the conversation at #EEDay2017.