Bringing Energy Efficiency to Public Housing
At Elevate Energy, we believe in preserving affordable housing for the communities it serves. Our work with the Chicago Housing Authority helps keep public housing affordable by lowering operating costs through reduced energy use.
The Importance of Energy Efficiency in Public Housing
Public housing was established to provide safe and affordable rental housing for eligible low-income families, the elderly, and persons with disabilities. There are approximately 1.2 million U.S. households living in public housing units, which are managed by housing authorities that receive federal aid administered by the U.S. Department of Housing and Urban Development (HUD).
Improving energy efficiency in public housing reduces the energy cost burden on low-income households. Utility costs comprise 23 percent of the annual operating expenses for a public housing authority, resulting in HUD's annual energy costs for public housing units to exceed $1.2 billion. Overall, HUD spends approximately 10 percent of its budget on utility costs (U.S. Environmental Protection Agency, 2011). Savings from energy efficiency could be used to increase allocations to other housing and economic and community development programs.
Our Work with the Chicago Housing Authority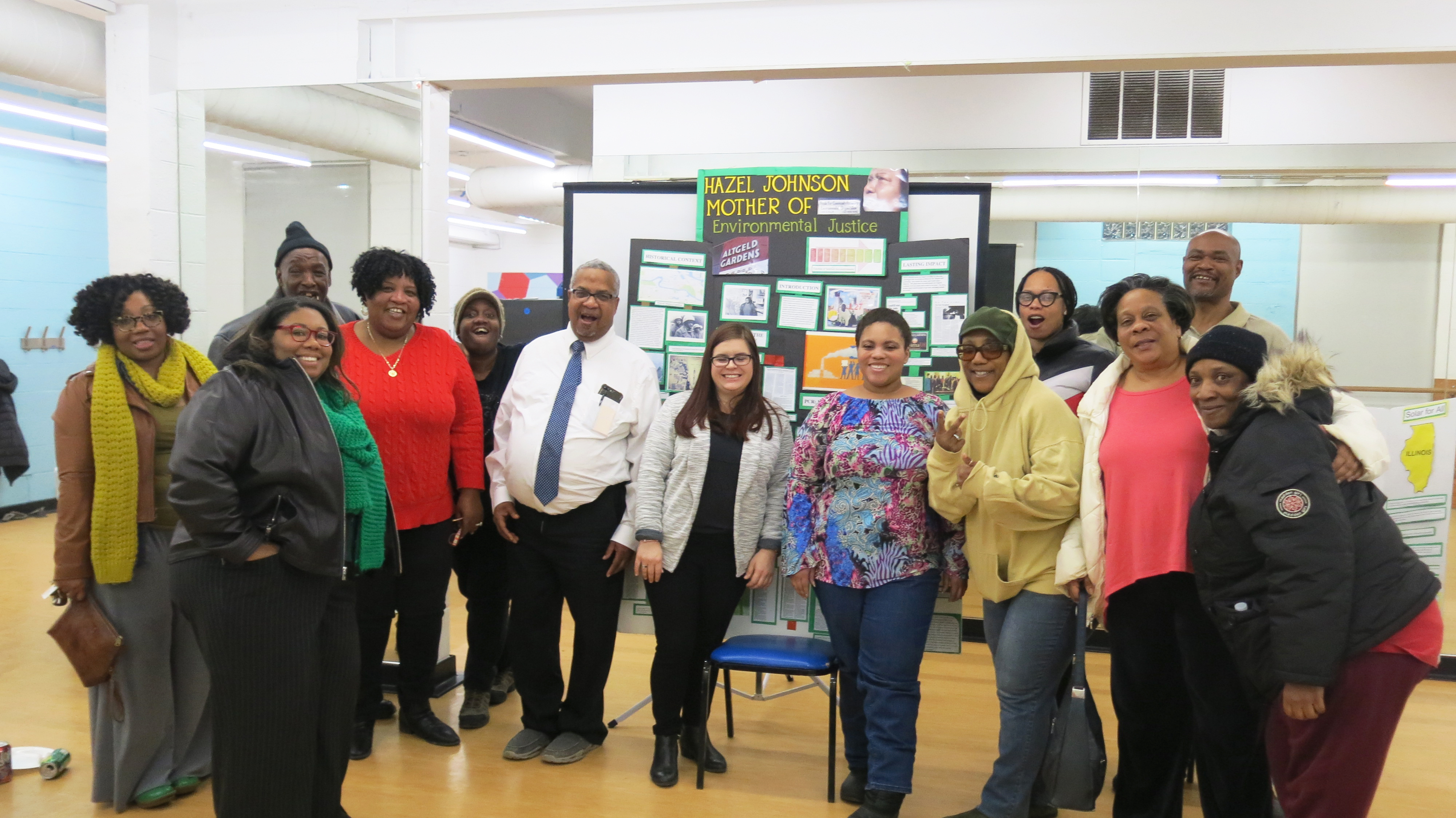 Elevate Energy has worked with the Chicago Housing Authority (CHA) for many years to bring energy efficiency projects and savings to public housing properties across the city. In the spring of 2019, Elevate Energy completed an expansive lighting project at Altgeld Gardens, a property of the CHA, that spanned over 10 months and included multiple phases of both interior and exterior lighting upgrades.
Over the course of the project, Altgeld Gardens upgraded over 4,500 exterior and interior lighting fixtures to high-efficiency LEDs. The improvements resulted in a reduction of over 1 million kWhs annually and will save the CHA an estimated $171,557 annually in operating costs. In addition to saving energy and lowering operating costs, the bright exterior lighting has improved safety at Altgeld Gardens, which has been a concern for the community in the past.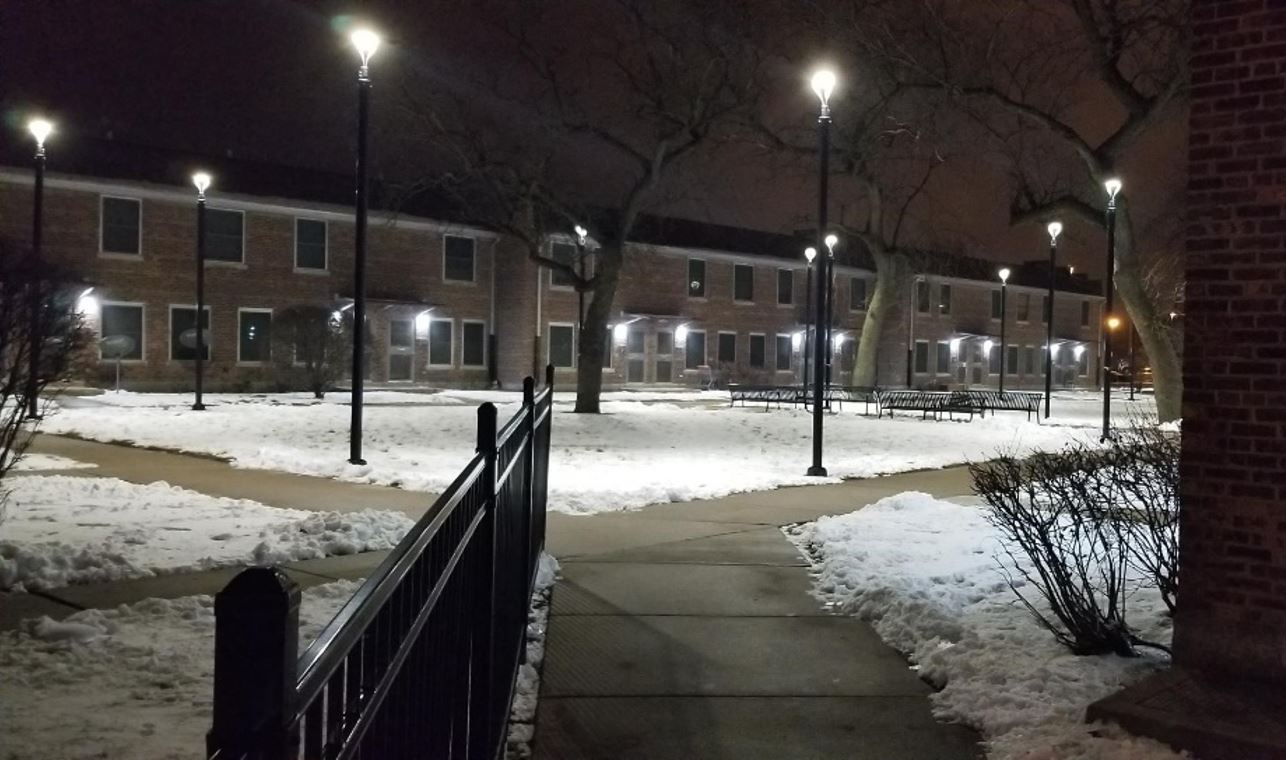 "The lighting retrofit project completed at Altgeld Gardens is an excellent example of how LED retrofits can help the CHA achieve this goal of reduced energy usage and cost savings," said Ellen Sargent, director of sustainable initiatives at the CHA. "We're also providing a safer environment for CHA residents with well-lit pathways and parking lots."
The work done at Altgeld Gardens was well-received by the property management and led to other CHA properties engaging with Elevate Energy for property assessments. Lowden Homes and Trumbull Park are also CHA properties that have experienced malfunctioning and insufficient exterior lighting, which can lead to an increase in crime across the properties. The CHA staff was impressed with the work done at Altgeld Gardens and are eager to see similar results at the Lowden Homes and Trumbull Park properties, both of which have work scheduled to be completed in the fall of 2019.
"We look forward to our continued partnership with Elevate Energy to identify opportunities to bring similar lighting upgrades with energy reduction and cost savings to other CHA properties," said the CHA.
We can help reduce operating costs at your public housing property; learn more about our services or read the case study.