What Better Data Can Do For Multifamily Buildings
Bi-monthly magazine retrofit just published an article from Elevator Kimberly Loewen about how our Chicago segmentation analysis improves energy efficiency programs that serve a huge but hard-to-reach multifamily market. Here's a preview of the story, which you can find in their March-April issue!
There is a clear connection between our environment and our buildings. Efforts to mitigate climate change must focus on the built environment, which uses the most energy and produces the most carbon emissions of any sector. In particular, multifamily buildings—defined as residential buildings with two or more units—need attention.
"We're no strangers to the unique set of challenges that multifamily buildings present," says Anne Evens, CEO of Elevate Energy. "A multifamily building can have several different types of utility service within the same building. There are numerous ownership models. And many cities don't have data about what their multifamily housing stock is like."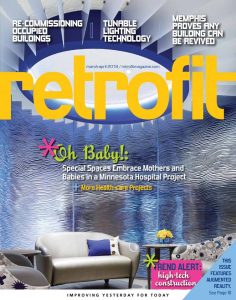 Until recently, energy-efficiency programs have rarely been tailored to the specific needs of a multifamily building. This is all changing, in part, because we have better data. The story in retrofit centers on a "segmentation analysis" we did in partnership with the national Energy Efficiency for All initiative, in which we constructed a database of 143,000 multifamily buildings in Chicago and segmented them based on age, size and other traits to better understand the city's multifamily sector.
"The takeaway from the segmentation analysis is that program implementers have to really understand the market they serve to be able to identify opportunities to better align and customize energy-efficiency services to buildings' and owners' needs," Evens explains.
The story of the segmentation analysis is about how data can inform better program design and be leveraged to motivate building owners. It's also about what you can with data in your city. Read the full account in the March-April issue of retrofit Magazine, available online or in print via a free magazine subscription.