Do More Than Just Hug a Tree This Year: 2016 Earth Day Events Roundup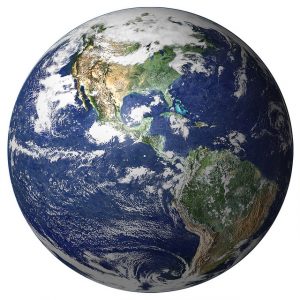 Here at Elevate Energy, we're working to make every day Earth Day. But on April 22nd, we love to get out in our community to give back a little to this beautiful planet we live on. There are so many events taking place around Chicago, and we want to make sure you get a chance to be a part of them. We've compiled a list of some great Earth Day events; from park clean-ups or star-gazing, to morning pastries or evening beers, you have plenty of options to make this Earth Day the best yet! Click the titles to get more information. Going to another event? Give us a heads up in the comments below and we'll add it to the list so others can get out there and show their greenie pride!
Thursday, April 21st:
Earth Day of Action: Join the Illinois Environmental Council and hundreds of environmentalists, public health advocates, people of faith, students, and clean energy advocates in the state capitol to advocate for climate action. Reserve your seat on a bus leaving from your community!
Pint for the Planet: The Environmental Law & Policy Center is partnering with Goose Island the night before Earth Day to support ELPC's work to preserve clean water in the Midwest. Come raise a glass: Goose Island will contribute $1 to ELPC's efforts for each pint of beer sold!
Friday, April 22nd:
WBEZ Earth Day Quiz Show Featuring Elevate Regional Lead Field Organizer Elle Corrado: Tune in to WBEZ's Worldview show at 12 PM CT to hear Elevator Elle Corrado and other environmental innovators take Jerome McDonnell's annual Earth Day Quiz! This year's quiz will be held live at the Adler Planetarium as part of Earthfest.
Park Clean-Ups Around the City: Find your local park clean-up, organized by Friends of the Parks, here! Get out there, get your hands dirty, and help beautify your neighborhood.
Earth Day Hike at Lake Calumet: Take a morning to get back in touch with nature in the urban jungle–join the Southeast Environmental Task Force for an invigorating morning hike at Lake Calumet.
Columbia College Earth Day Party and Film Festival: Come meditate throughout the day and enjoy short-film screenings from Columbia College students.
Earth Day Rally: The Environmental Law & Policy Center is organizing a morning meet-up along the Chicago River of numerous sustainability organizations in the city, with special guests U.S. Representative Mike Quigley, U.S. Representative Jan Schakowsky, and Cook County Board President Toni Preckwinkle. Come by for some coffee, pastries, and kick off your Earth Day with the environmental community.
Earth Day Film Screening and Telescope Observing at the Adler Planetarium: Head to the Planetarium for a free film screening of the award-winning One Earth Film Festival pick, "Growing Cities."  Stick around after the film for a brief discussion, as well as a Telescope Observing Post.
Saturday April 23rd:
Genesis Project214 Site Cleanup and Community Brunch: Join the Genesis Project as they prepare the Perry site, a vacant lot being repurposed for food production to bring fresh food to West Pullman and other communities on Chicago's Far South Side. Then enjoy a brunch by Ollie Virginia's Events.