2015 Earth Day Events in Chicago and Illinois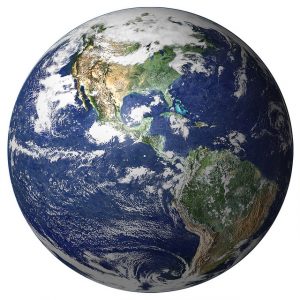 While the folks at Elevate Energy know that every day is Earth Day, we're looking forward to the 45th celebration of Earth Day on Wednesday, April 22. Here's just a smattering of some interesting local events, from watching films about food justice to getting your hands dirty cleaning up our parks. We'll be out and about all week. We hope to see you around!
Heading to a different event? Let us know and we'll add it to the list.
Saturday, April 18
Painting the town green, all over town. Join the Friends of the Parks' 26th annual Earth Day Parks and Preserves Clean-Up. You can register to help at a number of parks.
Beautify the North Shore with students and residents. Loyola University Chicago's North Lake Shore Earth Day 2015 event calls on all gardeners, painters, and environmentally-conscious residents of Edgewater and Rogers Park to green and beautify the two communities in celebration of Earth Day. After the day of service, join everyone for an after party in the new Whole Foods Market parking lot.
The Chicago Tribune lists 12 ways that families can celebrate Earth Day, from cleaning up the Kickapoo Woods to building bird feeders. Sierra Club Illinois also lists upcoming outings and activities.
Sunday, April 19
A party for the animals. Brookfield Zoo hosts a Party for the Planet to showcase the steps you can commit to that will make a difference for animals across the globe.
Wednesday, April 22
Catch an action movie. Watch a free screening of One Earth Film Festival's 2015 Festival Choice Winner, Just Eat It, about food waste, food justice, and how to take action for positive change. Stick around after the film for a panel discussion with experts. Seating is free, but limited.
Give youth a voice via art. In Carmel, Illinois, more than 600 youth from kindergarten to sixth grade submitted eco-friendly artwork for the 2015 Earth Hour—Earth Day Art Contest. The exhibit gives local youth a voice, empowering them to inspire others to live sustainably.
Have a sustainable idea to pitch? Elgin Community College is hosting an "ECC Sustainability Maker Faire 2015" with a live and virtual panel about sustainability. In addition to discussions, there will be a "Shark Tank" competition on the best sustainability idea or concept as well as vendors promoting green products or services.
An Earth Day festival. At night. Join the Glen Ellyn Park District for a free Earth Day Festival complete with night sky viewing with telescopes and live music. The theme is "food."
Thursday, April 23
The future is resilience. The Center for Neighborhood Technology hosts an Earth Week celebration and expert discussion about how it is making cities more resilient for city dwellers and for the planet. Panelists will talk about how people, communities, and cities can be prepared for and emerge stronger from climate-influenced stresses that affect environmental, economic, and social systems.
Friday, April 24
Don't forget the trees. Remember, Arbor Day is Friday, April 24. The Arbor Day Foundation lists several events including a guidebook to help you plan your own Arbor Day celebration.
Saturday, May 2
Get hands on in Schaumburg. All ages are invited to Schaumburg's Environmental Fair, where you can experience a solar home display and electric car, and attend sessions on vertical farming, habitat restoration, and beekeeping. Visitors can bring certain reusable items for a collection benefitting Habitat for Humanity.
Earth image from Flickr user DonkeyHotey.