Start Seeing More Solar Homes
The inventory of homes with solar energy is growing. The number of households with solar photovoltaic (PV) systems in the U.S. is expected to surpass one million this year. By 2020, this number is expected to reach four million. Yet, for many real estate professionals, solar remains a new frontier.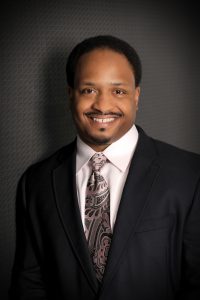 Not so for Michael Brannon, a REALTOR® at Coldwell Banker Bain in the state of Washington. He recently completed an online course, Selling the Sun: Establishing Value for Solar Homes from Elevate Energy and the U.S. Department of Energy SunShot Initiative.
"Your eyesight focuses on what your mind's eye is focused on, like when you're shopping for a particular type of car and then all of a sudden you see that model everywhere," Michael said. "Well, now I see so many houses that have solar panel installations, whereas before they didn't seem to register."
Michael, a U.S. Navy Veteran, has been with Coldwell Banker Bain for three years. "I help real people buy and sell homes and I especially love being able to serve the military, both active and fellow veterans," he said.
Michael heard of the course through the National Association of REALTORS® and was compelled to sign up because he believes we can reduce our impact on the earth. "I want to be a part of promoting alternative energy sources," he said.
Selling the Sun answers the most common questions surrounding this growing inventory of homes, including:
A review of the core components of the system and an explanation of how they work together to create electricity
Tips for listing homes that showcase the benefits of solar installations
Current financing options available to help homeowners fund a solar installation
Get Solar Smart for a Market Edge
The result? Agents who complete the course can communicate the value of solar installations to homeowners and lenders. They'll also know what questions to ask, how PV solar installations affect the sale of a home, and how to identify installations on a multiple listing service.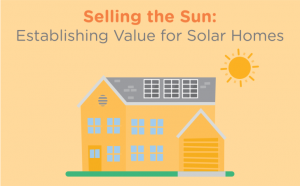 "I believe in continuing education and as a professional, it is your responsibility to increase one's knowledge level," Michael said.
"Mainly, I've gained confidence that I understand the steps needed to better evaluate a home with a solar power installation, not only for helping people sell their home, but it increases my value to help someone buy a home that has a preexisting system," Michael said.
There's a clear environmental impact, too. Once solar PV installations are consistently and accurately valued and investment increases, so too will growth of clean energy nationwide—something we're particularly excited about at Elevate Energy.
Resources for More Information
Sign up for the course. Let us know what you think!
Download and share a fact sheet.
Are you an appraiser? Check out our site for more.
Connect with Elevator Pamela Brookstein at pamela.brookstein@ElevateNP.org to see if the course is right for you or inquire about group discounts for your office.
This video from George Washington University Solar Institute provides even more interesting trends.
Solar for Real Estate Professionals from GW Solar Institute on Vimeo.