Under All is the Land.  And Also Energy Efficiency Improvements.
Under All is the Land.
It's the poetic opening line to the preamble of National Association of Realtors (NAR) Code of Ethics and Standards of Practice. While the code certainly speaks to fundamentals of property ownership and social responsibilities of Realtors, it's also an obligation to recognize the "best use of the land" to the benefit of our communities and our environment.
NAR held an inaugural environmental summit this year, which was the beginning of an important conversation on our environment and our homes. The conversation continues at NAR's annual REALTORS Conference & Expo, which will showcase the EverGreen Awards, a Green Pavilion, and helpful discussions to help agents get up to speed, including:
Moving Your Markets Toward High Performance Homes
Marketing New and Existing High Performance Homes
Talking Green Homes to Your Clients
Maneuvering the Slippery Slopes of Environmental Pitfalls: Risk Management & License Law Forum
A New Digital Hub Brings It All Together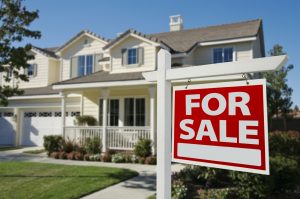 As a provider of regional energy efficiency programs, Elevate Energy knows that success is dependent on energy efficiency becoming transparent in the real estate transaction. When energy efficiency features are fairly valued, homeowners are encouraged to invest in efficiency improvements because they know they can recover costs when they sell their home.
We just launched a new digital hub for the Value for High Performance Homes campaign. The goal of the campaign is to improve the transaction process for high performance homes by identifying and tracking promising initiatives and ideas, reporting successes, sharing learnings, and centralizing resources.
What will you find here?
First, read a blueprint to understand the seven steps that energy efficiency organizations can take right now. The real estate industry will also find value in it, especially when beginning to collaborate with energy efficiency organizations.
We also highlight the learning network, an expert group of members from real estate, government, and nonprofit sectors who are sharing experiences to help others move through the blueprint.
Need a little help to get started? Access new tools and resources as they become available or consult the Speakers Bureau to find experts in your own market that can guide you along the way.
Visit the site at: https://www.elevatenp.org/value-high-performance-homes-campaign/home/.
We look forward to continued leadership from NAR and other industry leaders as we work together to improve and protect our homes and our environment. Follow the conversation on Twitter at #VisibleValue.