Paying it Forward with Energy Efficiency
This Thanksgiving, we're thankful for the opportunity to help nonprofit organizations like Little City minimize operating costs, allowing them to focus more resources on their mission. As a mission-based organization ourselves, we understand how important this is.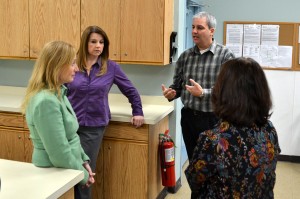 Little City does good. The organization opened its doors more than 50 years ago to ensure that people with intellectual and developmental disabilities are provided the best options and opportunities. Little City provides services at its 22-building, 56-acre main campus in Palatine, including foster care, adoption, and other therapeutic and clinical support services for families.
But, because the campus facilities are in use around-the-clock, Little City had very high energy use and expenses.
Beginning in 2013, Little City worked with Elevate Energy's building services to identify cost-effective energy efficiency improvements across the campus. To help pay for the recommended improvements, the organization received ComEd's Smart Ideas for Your Business® rebates and a grant from Illinois Clean Energy Community Foundation.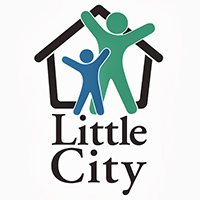 Little City completed comprehensive lighting upgrades to save the nonprofit organization $36,000 annually on utility bills, a reduction of nearly 20 percent. The organization is now planning to make additional improvements to an HVAC system in 2015, which will further reduce the foundation's gas and electricity costs. Once again, our team will assist Little City with finding all available funding options to help offset the costs.
"Saving tens of thousands of dollars yearly is huge for us," said Shawn Jeffers, Little City's executive director. "We can use that money to continue to improve the programming and supportive services offered to our clients and their families. We are grateful to ComEd, the Illinois Clean Energy Community Foundation, and Elevate Energy for their support."
We're grateful for this, too.
To see a full case study, click here.
Happy Thanksgiving to all!
For more on how we can help you, please call us at 855.372.8377 or send an email to buildings@ElevateNP.org.
In the photo, Anne Evens (left), CEO of Elevate Energy chats with Little City directors.