Major Energy Savings in South Shore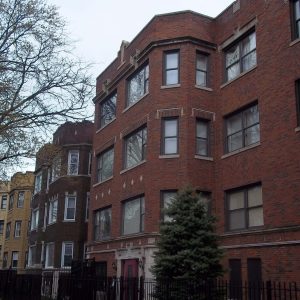 John Brauc of Checkmate Realty and Development worked with Elevate Energy to upgrade the efficiency of his 23-unit apartment building on South Essex Avenue in Chicago. After fully inspecting the building, we recommended cost-effective improvements to reduce annual electricity and natural gas bills.
The building was air sealed and insulated—two low-cost improvements that can have a big impact on energy bills. The aging boiler and hot water heater were replaced with energy efficient models and new boiler controls, including an averaging multipoint thermostat, were installed to ensure proper operation. In addition, heating and hot water pipes were insulated.
"It would be more difficult to make these improvements to the building without Elevate Energy's building services. They did everything from inspecting the building and recommending the upgrades that could save the most money to helping me find qualified contractors and checking to make sure the work had been done right," said Brauc. "On top of that, the financing options made it possible to make investments now that will pay off in the long term through lower energy bills."
These upgrades are expected to save Brauc 37% annually on natural gas costs, or roughly $9,600.
Read a full case study here.