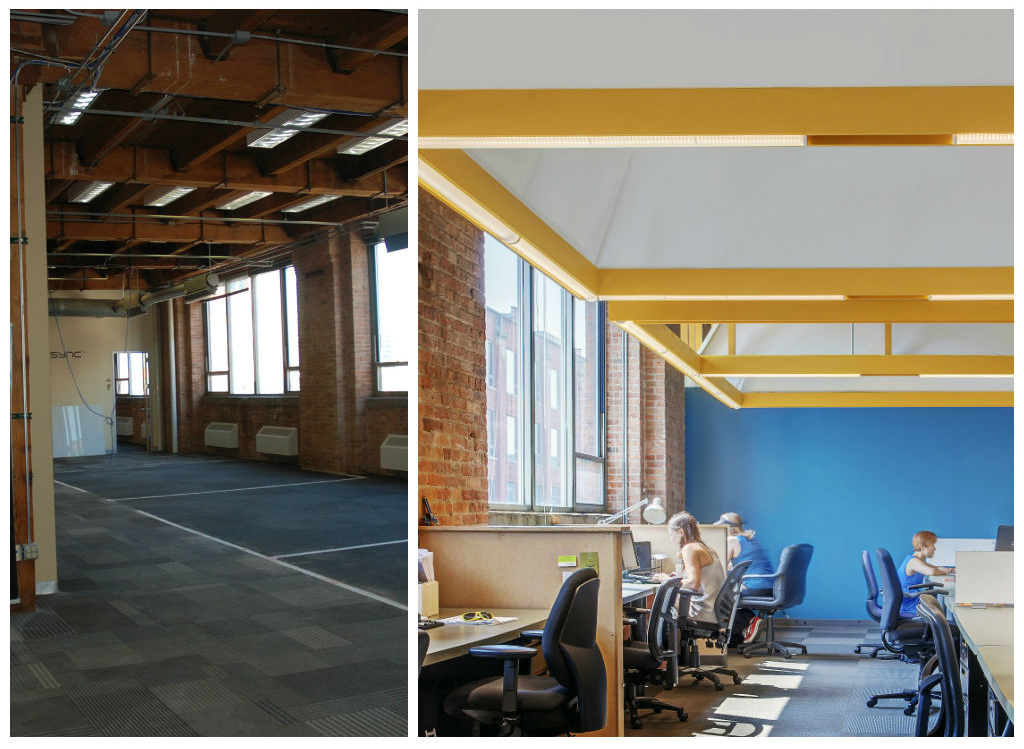 Before we moved to our new office at 322 S. Green St., we knew the space was in need of energy efficiency improvements. It was important that our new home reflected our mission of smarter energy use for all.
Because we rent our space and are tied to its central HVAC system, the logical place to start was with the lighting.
We removed 250 outdated fixtures and lamps, replacing them with energy efficient LED and fluorescent fixtures, reducing total lighting power density by more than 60 percent. We installed occupancy and daylighting controls on all fixtures within 15 feet of the windows. To provide more autonomy for work areas and accommodate schedules, we divided the office areas into six zones, each of which has its own controls and timer.
We expect these lighting upgrades to reduce our annual electricity consumption by 28,000 kWh each year. We also purchased ENERGY STAR equipment whenever possible which contributes to a more energy efficient space, too.
Stay tuned for more on our LEED efforts and how we walk the walk in our office.