Elevate Energy, ComEd to Enable Low-Income Families to Take Control of Electric Bills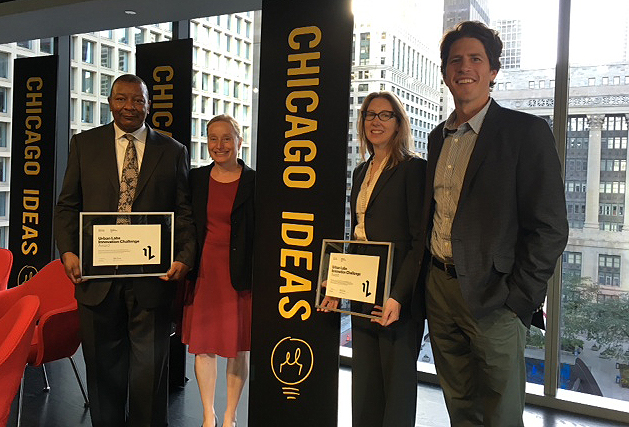 Low-income households often spend more of their income on energy costs than other more affluent households. In some cases, these low-income families are spending anywhere from 10 to 35 percent of annual income on utility bills. Here in Chicago, families with low incomes tend to live in old, energy-intensive housing, which adds to the energy burden. Meanwhile, the energy sector in Illinois is in transition as it modernizes its infrastructure, enabling new technologies that give households more control of their energy usage and costs than ever before.
We can leverage these new technologies to help low-income families. In partnership with ComEd, Elevate Energy is honored to receive a $650,000 Innovation Challenge grant from the University of Chicago Energy & Environment Lab. The one-year pilot program will  employ smart meters, energy efficiency, and innovative financial tools to enable a group of low-income households to take control of their energy usage and payment strategy with the goal of reducing overall household energy usage, increasing on-time bill payments, and avoiding a cycle of late fees and reconnection charges.
"We are pleased to partner with Elevate Energy to explore additional ways in which we can leverage smart meter technology to bring greater value to our customers," said Chuck Walls, vice president of Customer Revenue Assurance, ComEd. "Although we offer a variety of financial assistance programs and billing and payment options to help low-income customers, we hope this pilot program will provide another resource to help customers effectively manage their electric bill as well as identify new ways to offer customer assistance to customers in need."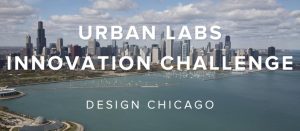 As part of the Innovation Challenge program, Elevate Energy will use smart meter data to send real-time usage information and customized energy efficiency tips to households via text message. We'll also help participating households coordinate their payment options and establish budgets.
"How do you save money on utility bills when you can't find out how  much energy you're using or how much your bill will be until after the fact?" said Anne Evens, CEO of Elevate Energy. "We think real-time data will help households keep their usage and bills under control, and a flexible payment option may be a better fit for low-income families."
Urban Labs tests policies and programs across five interrelated areas through its Crime Lab, Education Lab, Energy & Environment Lab, Health Lab, and Poverty Lab. We'd like to extend a big thanks to the University of Chicago as well as to our partner, ComEd. Other recipients of the Innovation Challenge include:
Chicago Jobs Council will receive a $500,000 grant from the Poverty Lab to implement "Transforming Impossible into Possible," a workforce development program that will help long-term unemployed adults identify and address psychological barriers that have prevented them from obtaining full-time employment.
Treatment Alternatives for Safe Communities (TASC), in partnership with the Heartland Alliance, and the Cook County Sheriff's Office, will receive a $1 million grant from the Health Lab to create a "Supportive Release Center" to help individuals with mental illness transition to services in their communities following their release from the Cook County Jail.