Elevate Energy Now Offers Chicago Benchmarking Compliance Services for Large Multifamily Buildings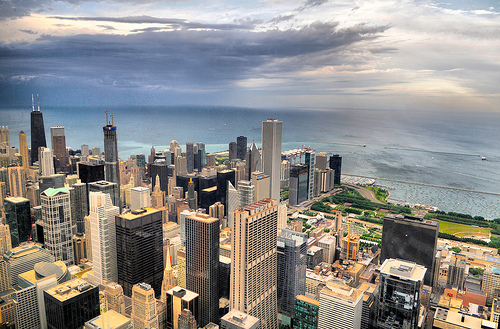 In Chicago, owners or managers of multi-unit residential buildings are required to measure, verify, and report energy use by June 1, 2016, as part of Chicago's Building Energy Use Benchmarking Ordinance. Elevate Energy is here to help you.
As experts in performing energy audits and analyzing energy use, Elevate Energy now offers a service to guide you through every step of the benchmarking process to ensure that your building achieves full compliance without issue. We will help you:
Clarify whether your building is required to comply
Obtain or identify your building's benchmarking ID from the City of Chicago
Collect data, including whole-building energy use
Set up ENERGY STAR® Portfolio Manager® building account
Aggregate gas and electric energy usage requests
Verify data (the ordinance requires a certified energy professional to ensure the accuracy of each submission)
What does it cost?
Our standard benchmarking compliance service fee is $800 per building, though discounted rates are available for affordable properties and building portfolios. This is a flat fee; no additional costs shall be incurred beyond your quoted price.
Contact us today to get started at benchmarking@ElevateNP.org or call Larry Kotewa at 773.269.4008.
Why do we benchmark building energy use?
Benchmarking is a valuable tool. It can help building owners like you understand how much gas and electricity your properties use so that you can take steps to reduce wasted energy, which helps you lower energy costs and stay competitive. A 2015 report on the second year of Chicago's energy benchmarking ordinance shows a potential savings of $184 million.
Elevate Energy is a Chicago-based nonprofit with years of experience performing energy audits and analyzing energy use across thousands of multifamily buildings throughout the region.
Email us at benchmarking@ElevateNP.org or call Larry Kotewa 773.269.4008. We're happy to answer any questions about benchmarking in general and will respond to all inquiries within one business day.