Elevate's Year in Review for 2021, where we detail our goals to transform, deliver, and build new healthier and more efficient services and properties.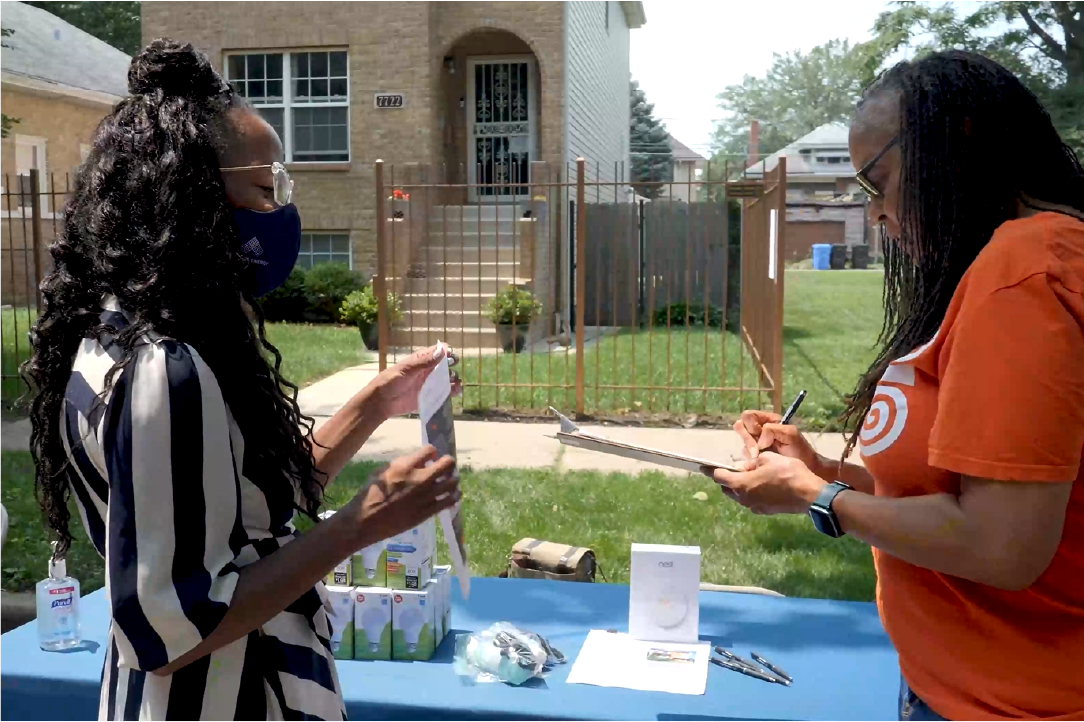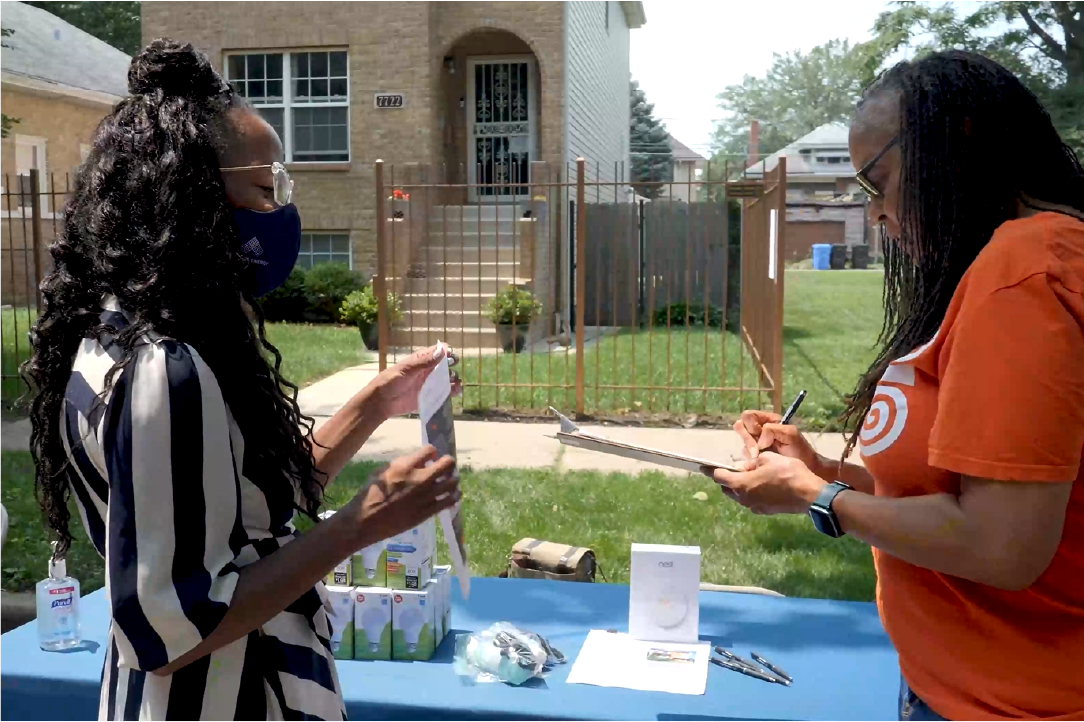 Elevate's Year in Review for 2021, where we detail our goals to transform, deliver, and build new healthier and more efficient services and properties.
Our Impact Statement
By 2024 Elevate will have improved the lives of over a million people and made the properties they use healthier and more efficient. In the process we will have saved 250,000 metric tons of CO2 and reinvested over $100M back into the communities where we live, work, and play.
We will be innovative partners in an equitable transition to more resilient cities, communities, and households. We will support a transition that delivers environmental justice, increases health, and builds equity and intergenerational wealth while combating climate change and preparing for its effects.
Elevate's Impact to Date
733,684
people assisted by making their homes more efficient
194,838
metric tons of C02 saved
$92 million
reinvested back into communities
We're working towards an

Equitable Transition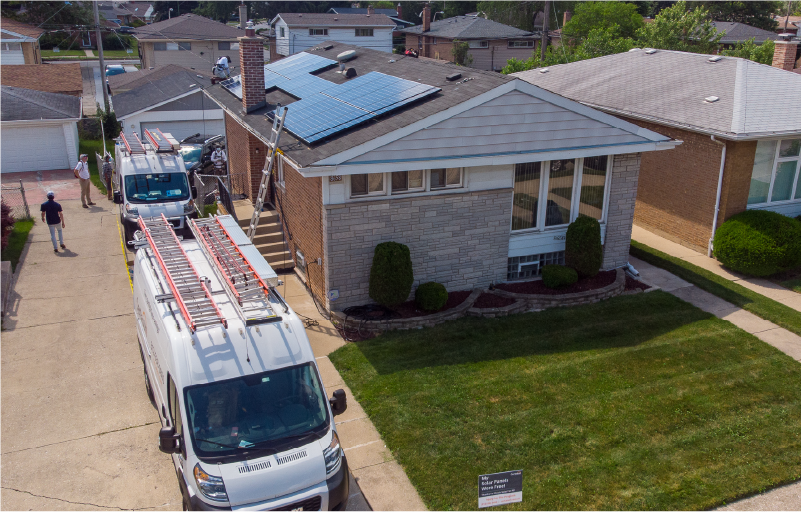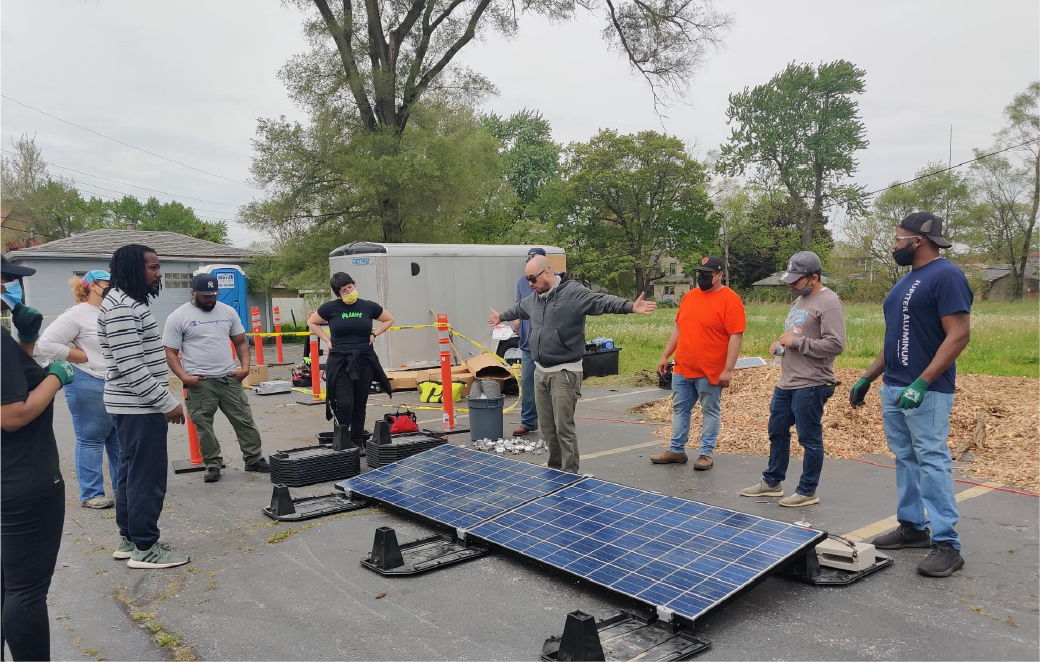 Making a rapid shift
An equitable transition is the shift to a carbon-free economy founded on environmental justice, which closes the wealth gap. This happens through innovative new approaches to chronic, systemic challenges; practical, people-centered delivery of real change; and equitably ensuring that those historically marginalized and denied opportunity have opportunities to thrive.
Elevate will transform the communities we work in with policies and innovations that promote equitable and just solutions to climate change.
Elevate will deliver people-centered programs which simultaneously reduce household costs, increase resident health, and improve building performance.
Elevate will build a diverse and inclusive work environment powered by integrated systems which enable our customers, partners, and our teams to do their most ambitious and effective work.
Build
Diversity, Racial Equity, and Inclusion
Diversity and inclusion are central to Elevate's mission. Our Diversity, Racial Equity, and Inclusion (DREI) Committee is composed of 30 staff members who represent all parts of Elevate.
The DREI Committee led 21 engagement events and activities in 2021, reaching over 150 staff members. The DREI Committee has established an action plan that will shape Elevate's policies and procedures now and in the future.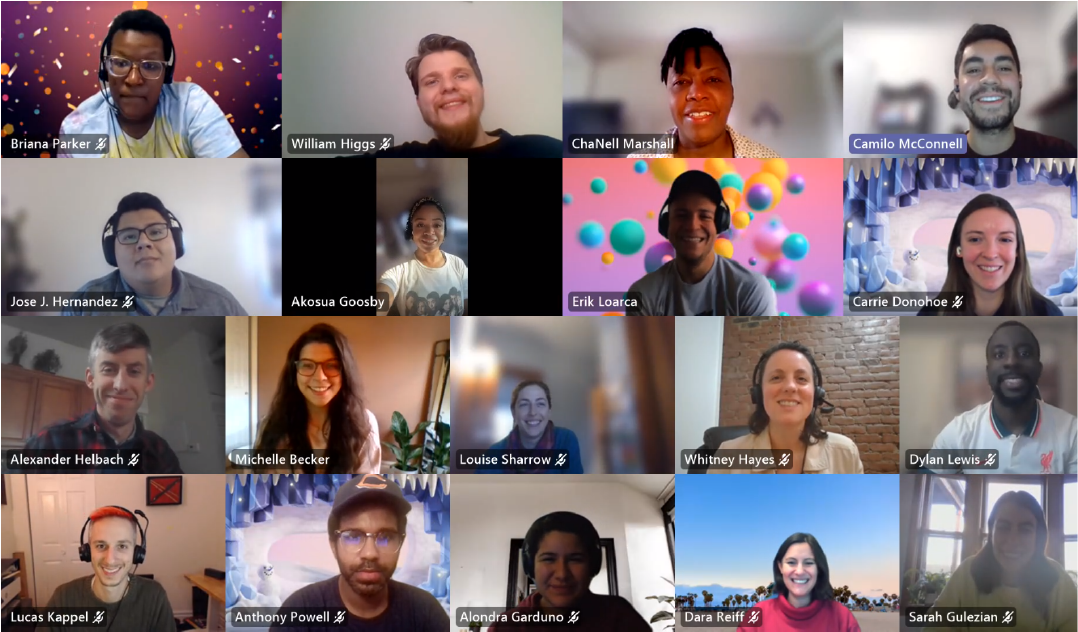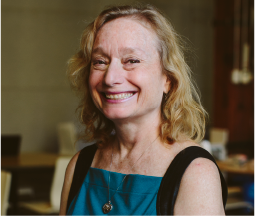 In spite of the immense climate challenges that we saw this year, when I look ahead at the years to come I am inspired by the resilience and the innovation of the people we work with every day. From affordable housing providers to workforce development organizations, people have big ideas about how to make change in their community, and they're working every day to make their visions become reality.
Policy wins this year like the Justice40 Initiative and the Climate and Equitable Jobs Act mean that these big ideas are finally going to get the financial support they need to grow. I look forward to seeing these commitments to fighting climate change turn into action in the upcoming years.
Anne Evens, CEO, Elevate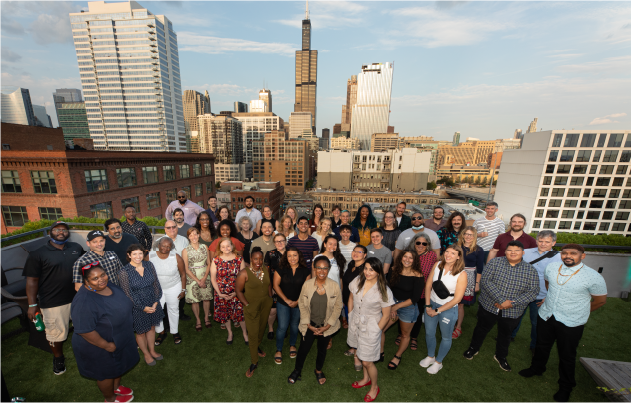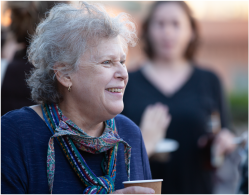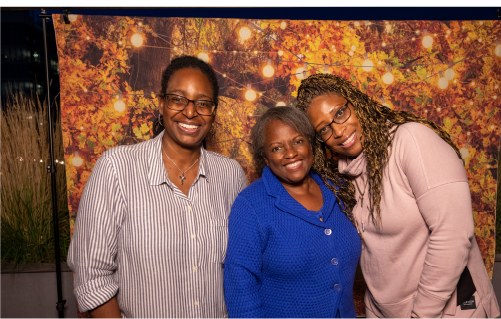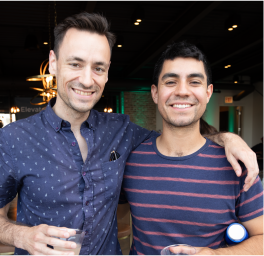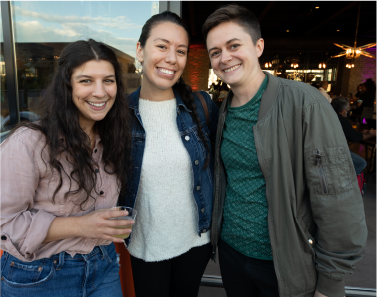 Thank you!
Thank you for learning more about Elevate and our impact in 2021! View our financials and a list of our funders and board of directors below. Sign up for our newsletter and join us on Facebook, Twitter, and Instagram to learn more and to stay in touch in 2022.
2020 Financials
*Other includes Non-Operating and Fundraising expenses, of which Fundraising accounts for less than 1% of total expenses
Board of Directors
and Funders
Board of Directors
John Cleveland
Board Chair
Anne Evens
Bob Weissbourd
Dave Shryock
Denise G. Fairchild
Edgar Ramirez
Jennifer Tescher
Kimberly Lewis
Leah Turnbull
Margaret O'Dell
Scott Bernstein
Sharonda Williams-Tack
Susan Page Estes
Funders
Bank of America
BMO Harris Bank
The Builders Initiative
Center for Neighborhood Technology
The Chicago Community Trust
Citi Foundation
City of Chicago
City of Detroit
City of Evanston
Cook County, IL
Crown Family Philanthropies
Energy Foundation
Enterprise Community Partners, Inc.
Google
Illinois Department of Public Health
Illinois Power Agency
Illinois Science & Energy Innovation Foundation
Joyce Foundation
The JPB Foundation
The Mayer & Morris Kaplan Family Foundation
The Kresge Foundation
McDougal Family Foundation
McKnight Foundation
Mott Foundation
Natural Resources Defense Council
Nexant Inc.
Partnership for Southern Equity
Polk Bros. Foundation
Samerian Foundation
Southland Development Authority
TRC Solutions
US Department of Energy
US Environmental Protection Agency