Chicago Poised to Go Green
Check out THE GATE article, Chicago Poised to Go Green, quoting our very own Kathryn Eggers. The article notes that Chicago, like other communities, is experiencing phenomenon commonly linked to climate change and explores several local initiatives to combat climate change, including the Chicago Energy Benchmarking Ordinance. The ordinance was developed to raise awareness of energy performance, with the goal to cut greenhouse gas emissions and provide energy and cost savings opportunities to businesses and residents.
Elevate Energy is proud to have played a key role in the successful implementation of the ordinance. Over the past two years, Elevate Energy has helped:
Compiled data to identify buildings covered by the ordinance and those that own or manage them.
Offered guidance materials and step by step instructions to help these owners comply.
Our Help Center has provided personalized support to building owners and representatives via phone and email.
Helped ensure data quality by conducting a rolling review of data to identify incomplete submissions or potential errors.
Analyzed data and support efforts to communicate the results, including assistance with reviewing and writing the final report.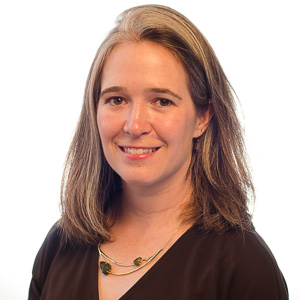 As noted in THE GATE article, Kathryn explains, "for buildings that have reported two years in a row under the Benchmarking Ordinance, preliminary results show that they have decreased their energy consumption."   The significant impact of these reports and ongoing efforts poise Chicago as a progressive city implanting stronger programs for the future and raising awareness about energy consumption.
Elevate Energy is a Chicago-based nonprofit with years of experience running energy efficiency programs and benchmarking implementation services.